Here's our curated list of activities in Liverpool that we've called "fun things to do in Liverpool for adults", this post is being updated regularly with the latest things to do in Liverpool specifically for 2018 (click the items to find out more).
We'd love your input too, if you would like to be listed then please get in touch with our team.
Of course here at Coverstar Experiences we'd love for you to come and spend a day with us – we're sure you will absolutely love our unique recording studio activities where you'll receive the full VIP treatment along with an experience to last a lifetime! Take away a recorded memory on a gold personalised 'Vinyl Style' CD at the end of your session and enjoy a totally unique activity. But we know there are many more great group activities in Liverpool.
The Short List:
Ghetto Golf Liverpool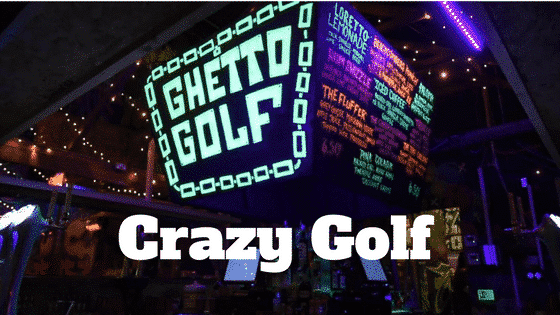 Ghetto Golf is based in the old Cains brewery off Upper Parliament St. With it's crazy decor, street food and cocktails this really is a great activity to take part in with your friends, family or work colleagues. It's crazy gold as we know it but spruced up to be one of the best. No more boring courses, this wacky event is styled is for over 18's only as "some of the holes would scare kids." This was voted by TripAdvisor as "one of the best fun and games things to do in Liverpool".
Breakout Liverpool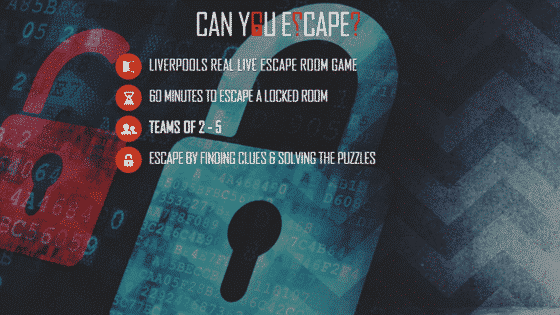 Breakout is certainly on the list of "different" things to do in Liverpool. This activity took Manchester by storm and then moved into Liverpool to do the same. Essentially you have 60 minutes to escape from a locked room. You can attend with your friends, fellow students, family, co-workers or as a team building event. You are given clues and puzzles and your small team of 2 to 5 people must be able to solve these in order to escape from the room within 60 minutes.
The Climbing Hangar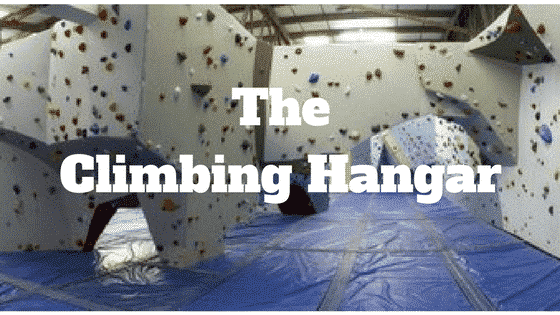 The Climbing Wall in Liverpool is so much fun whether you are a budding mountain climber or just out for a laugh. Go with friends, on a date or on your own it really doesn't matter you will have a great time no matter what. There is over 1000m2 of climbing wall to scale all mixed up with different problems aimed at different abilities, whether you are a complete novice or a seasoned veteran this is the venue for you.
Quad Biking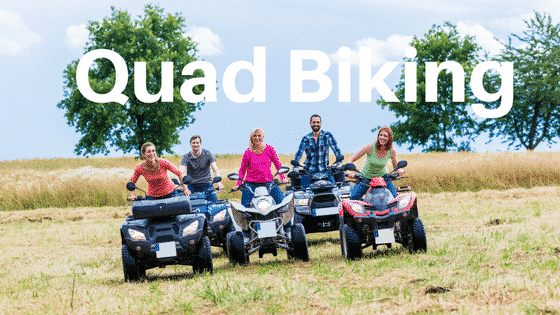 If you feel the need for speed but feel like go karting has been done too many times before, then how about quad biking? The Quad Nation venue in Formby offers a massive 120 acres of countryside to explore and is only 30 minutes drive from the city centre. There, your group will be instructed how to handle 150cc top of the range quad bikes over different terrain. It is the perfect location for some high octane action which will appeal to those with a competitive spirit which can't be let loose on public roads! There you will be able to push your quad bike to the limit, and even better, for some post biking refreshments you have two nearby pubs to choose from once the fun is done.
Parkour Liverpool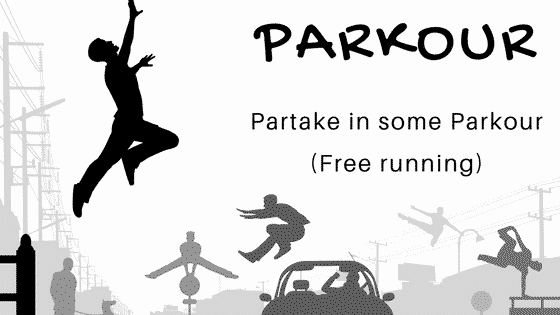 Parkour is all the rage. It's been seen in advertisements, music video and is embedded in 21st-century culture – for those that don't know, it is the art of free running in urban settings. This exhilarating activity can now be learnt and enjoyed by groups thanks to Liverpool's Airborn Academy on Boundary Street. Classes are tailored to ability, and instructors aim to bring out the freerunner is everyone, concentrating on accentuating creative talent and flair. This is considered the region's premier freerunning facility, and was founded by Ryan Doyle, a two time Art of Motion champion and Red Bull sponsored athlete.
Comedy Club Liverpool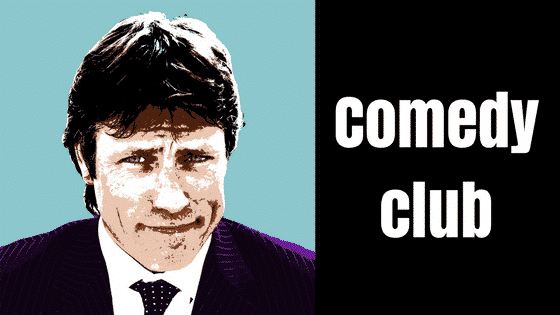 The Laughterhouse Comedy Club in Liverpool is noted for its underground atmosphere and intimate setting, and it's also the place to see some of the region's top comedic talents. The venue is group friendly, but make sure you book early in order to avoid disappointment. The Fenwick Street comedy hub has combined with the popular nearby Italian restaurant Piccolino to offer meal deals for groups who want to grab a bite to eat before or after the comedy. So make sure you take advantage of this offer on top Italian cuisine.
Bubble Soccer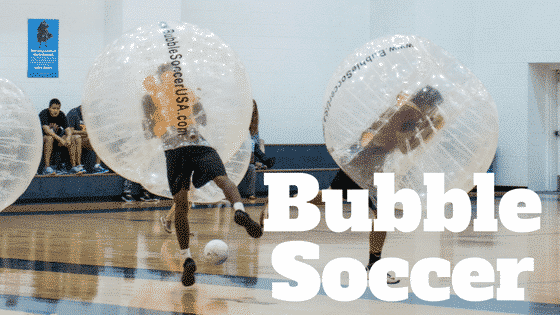 Until you've tried it, you won't understand just how much fun bubble soccer can be. Imagine running around encased in an orb similar to those which were used on the hit 1990s TV show Gladiators, playing a game of football which is anything but ordinary. It's a test of skill and strength, but also a hilarious experience, as players try to become accustomed to their bulky new build while putting some passes together. 'Human bumper cars' is another way to describe this fantastic game, and the place to go in Liverpool is Spartacus Bubble Soccer – situated in Netherton on Lunar Drive. Perfect for corporate groups and hens or stags alike; this is football as you've never played it.
Paintballing Liverpool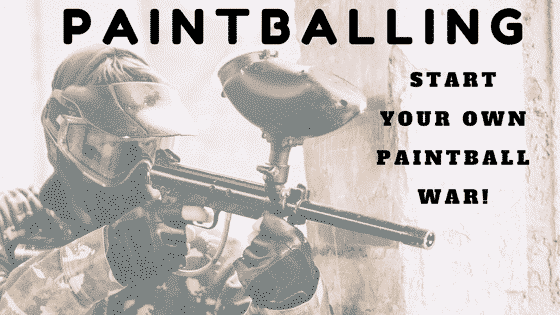 It's an old stag do classic, and with good reason. Paintballing goes down a treat with a group of lads eager to break the ice before a wedding with a good old fashioned shoot out. Liverpool has one of the best paintballing venues in the country – Ultimate Indoor Paintballing has a great central location at the Vauxhall Business Centre, meaning you don't have to go far from your digs to play. They are set up to cater for stag and hen dos, and for the former, even offer free entry into a Liverpool Gentleman's Club for afters. This is a huge indoor site spanning a 7,000 square feet area, so you don't need to go out in the sticks to enjoy the thrills and spills of paintball. Full safety gear is provided, and the facility is open seven days a week.
Visit a German Bierkeller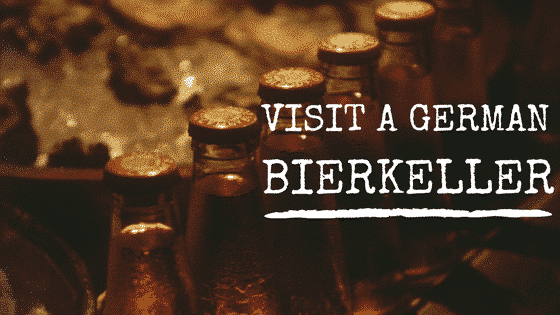 A night on the tiles in Liverpool is not to be missed, and what better way than to get your troops ready for a big night than with some top quality German beer and food at the Bavarian Bierkeller, situated on Thomas Steers Way. There you can pick up a mean rindwhurst and kegs of Paulaner wheat beer while an authentic oompah band provides the soundtrack on Friday and Saturday nights. It's a fun way to get the party started while making sure everyone lines their belly with some hearty German cuisine! Large groups are welcome at the venue, and if you fancy sporting some lederhosen or a dirndl – the traditional German dress for ladies – you will be most welcome!
See Great Masterpieces at the Tate Liverpool

The Tate Liverpool among the most popular art galleries in England outside of London. The designated home of the National Collection of Modern Art for the past 30 years, the Tate has made its mark as a place not to be missed by art lovers of all kinds.
Located in the Albert Docks, a visit makes for a particularly nice outing as there are many beautiful views to take in of the Mersey and beyond. In addition to enjoying all four floors of the artwork which are all open to the public, you can see sculptures, photography, attend events, workshops, talks and more.
More people are visiting the Tate Liverpool with every passing year. There are national and international artists' work represented. Some of the most highly rated exhibits include works by Picasso, Chagall, and Andy Warhol. Tours of the gallery are offered for groups large and small. Souvenirs of your trip are available at the gift shop.
The Tate offers many exhibitions of some of the world's greatest artists in the magnificent city of Liverpool. Visit the website for more information on the current exhibits. Plan a day with your family or a special group to see inspiring masterpieces.
Merseyside's Maritime History Museum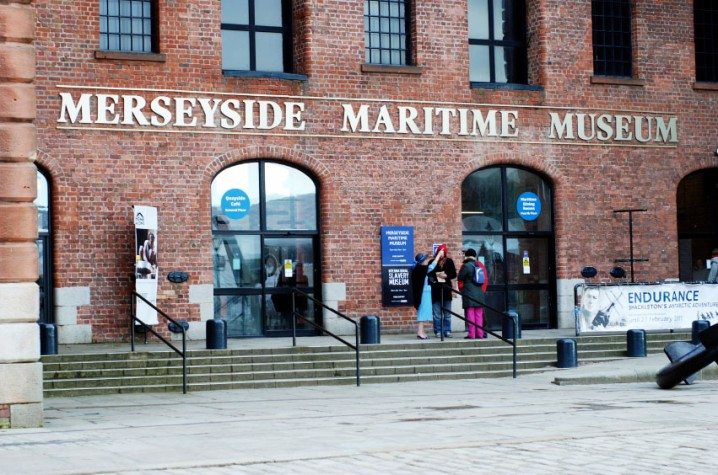 Nestled in the heart of Merseyside, this beautiful Maritime History museum is a state-of-the-art historical building. It's located at Albert Dock, Liverpool Waterfront and has been open since 1980.
Liverpool has an extensive seafaring past, and all of it is exhibited here. Go through the countless artifacts, maps, and related information to learn more about the unique local history and how it intertwined with the rest of the world. It's a once-in-a-lifetime experience for those wishing to learn about the intricacies of Liverpool history and how the land became what it is now.
The museum is open for tours including partnerships with local schools and academic institutions. A guide offers a comprehensive tour of the location while illustrating the uniqueness of each artifact and its role in Liverpool's development.
What is present at the museum for one to look at?
The list is endless.
1) Border Force
2) Boats
3) Paintings
4) Maritime Archives
5) Ship models
6) Works on Paper
7) And More!
It is an experience one will never forget due to the attention to detail. Everything has been preserved and is showcased in order.
Merseyside Maritime Museum remains a staple among locals and is a one-stop location for those wanting a gist of Liverpool's magnificent history.
World War 2 Bunker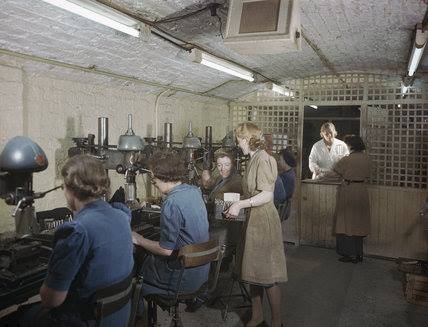 The Liverpool War Museum is dedicated to sharing the history of World War as it impacted the great city long ago. Also called Western Approaches, visitors can spend hours discovering hidden rooms and a wartime bunker which will help illustrate how the British Armed Forces led the Allies to victory.
Besides getting to visit a simulated war room which is full of detail, children and adults alike can see just what it was like for WAAF and WRNS as they worked day and night in the Map Room to win the Battle of the Atlantic. The Map Room is an authentic piece of history and has not been touched since it closed in August of 1945.
Liverpool was under siege during World War II and the museum pays tribute to all those who sacrificed. Today visitors can really get an appreciation for those times by trying on gas masks or military hats. To make the experience even more visceral, there is an Anderson air-raid shelter to go into and a bombed-out room to enter. Visitors of all ages will get to step into history and have a greater understanding of what it was like to live in wartime Britain.
Spare Rub Burlesque & Cabaret Show
The Spare Rib Burlesque & Cabaret Features Shows and Workshops in Liverpool at The Magnet
The Spare Rib Burlesque and Cabaret was created to stage the incredible talent of women in burlesque and cabaret which provides an extravagant night of entertainment for audiences while at the same time raising money for charity. Today performers from numerous disciplines including comedy, burlesque, magic, music, drag, and sideshow showcase their talents on stage at The Magnet, 45 Hardman Street, Liverpool.
Whether you are a regular cabaret goer or new to burlesque, do yourself a favour and come and see for yourself what the excitement and commotion is all about. A night out at The Spare Rib is excellent value for money with tickets selling at only £7 advance booking and £9 at the door. Come and enjoy classic, funny and neo-burlesque, comedy and cabaret from top performers like Florence Fontaine, Roxie Royale, Minxie Coquette, Tilly Mint, Jazzesque, and Kateless. Burlesque legends like Lady Wildflower, Aurora Galore, Havana Hurricane and Russel Bruner are just some of the inspirational burlesque performers that have made burlesque what it is today.
The next Spare Rib performance will be on the 26th October when performers will be having a Halloween Spooktacular. If you are from out of town the venue is just a 13-minute drive from the John Lennon Airport in Liverpool and just a 5-minute walk from the Liverpool Lime Street Railway Station.
Genting Casino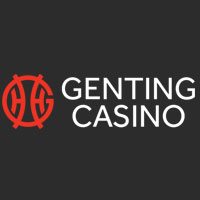 If you are looking for a great night out in Liverpool, the Genting Casino is a very good choice. The casino is fabulously designed and crafted to create a relaxing and enjoyable environment. Everything is well considered with your needs in mind. Importantly, when it comes to gaming, the casino has a wide variety of gaming choices for your consideration. The variety of casino games that Genting Casino offers include:
– Blackjack,- Electric Roulette,- American Roulette, and- Baccarat.
Genting Casino does not require any registration to enter the premises or enjoy some gaming. Nonetheless, there are perks to registering as a member of the casino. For instance, the casino does run free offer and special promotions, from time to time, all of which are offered to registered patrons.
For the lot do not want to venture into gaming, there are numerous entertainment alternatives. For instance, the Fahrenheit Bar that is within the Casino premises offers a great environment to chat and catch up. With a wide variety of drinks ranging from cocktails, beers, wines, and Champaign, and a second-to-none modern environment, you are assured of a good time.
Importantly, the casino provides viewership of the vast majority of live sport keeping entertained even when you are not gaming. There is something for everyone to enjoy in Genting Casino Renshaw Liverpool.
Route 66 Drive In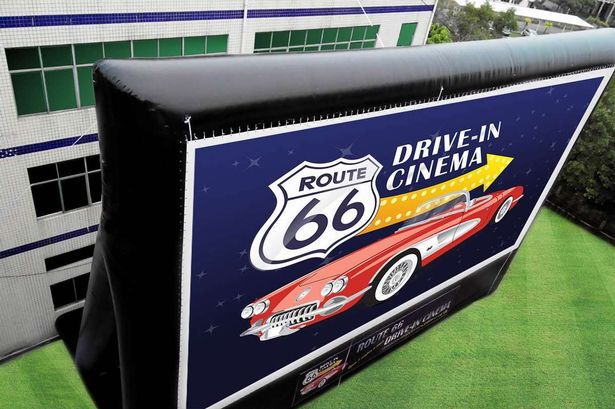 Want to see a film on the biggest screen that there is in all of Europe? Introducing the gigantic drive-in cinema named after America's famous highway Route 66. Enjoy an experience that will transport you back in time where you can enjoy rich, crisp sound that comes straight from the screen to your car's audio system.
You can bring an entire carload of mates with you for one low price. Enjoy getting your meal served to you at your car just like meals were served to patrons back in the 1950s. Do not forget to bring a drink or two with you, as an ice-cold glass of your own wine goes quite nicely with whichever film you are treating yourself to (careful though not to drink/drive).
Order your tickets online. It is twenty quid per car and if you want, grab some popcorn on the way in before you are shown to your space for the evening. Hot food is also available. Once you get your space, relax, recline your seats and tune your radio to the film. Visit Route 66 Drive IN at Clarence Dock, Liverpool.
FACT Picturehouse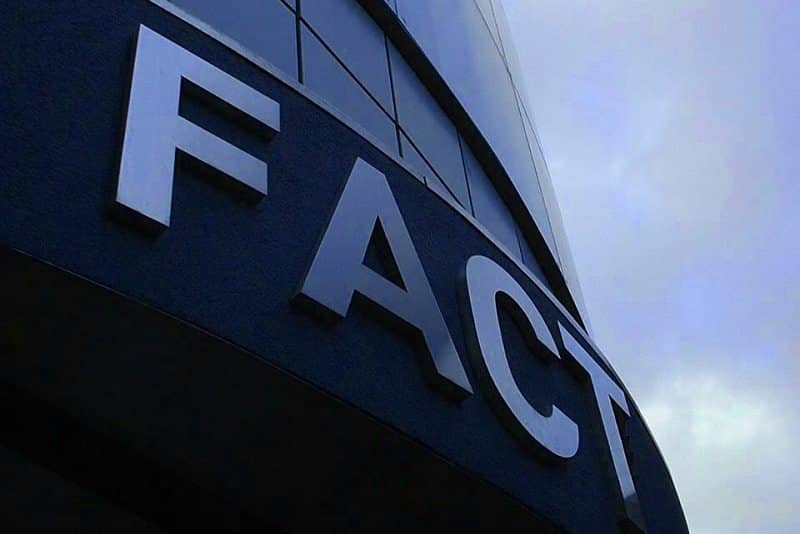 Enjoy a highly technical and impressive cinema experience at Picture House at FACT in Liverpool. Films are even better when you are sitting in a comfortable seat in the stadium-style setting. The sound is provided in THX for a lifelike movie that will take you to somewhere extraordinary.
Films are screened in digital projection at 700 mm and 35 mm. The facilities are ready for you to use to for your own film or video presentations. You can even use PowerPoint for a visual experience at a meeting you host at Picturehouse.
The Box is one room that can at once be a 50-seat screen space or an event space. It holds up to 80 persons. Phone Picturehouse to obtain a custom quote for use of this or any other projection facility or auditorium.
Besides this, the cinema is just like any other in that you can purchase food and drinks prior to showtime or during intermission. If you join as a member you are entitled to 10 percent off any food or drinks. As a member, you also get discounts on every ticket you purchase. There is even a program that allows you to earn free tickets.
TeamSport Karting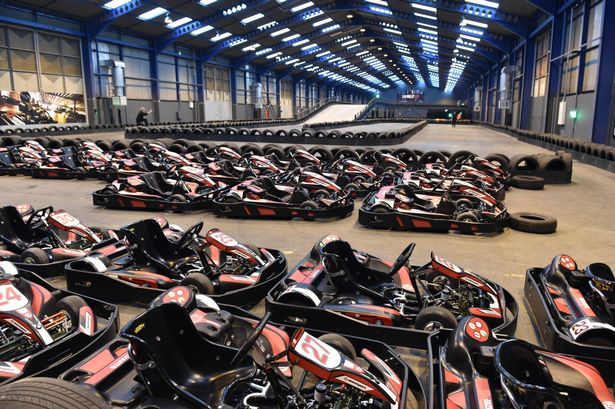 There are fewer exhilarating experiences that surpass the thrill of karting. Whether you are enamored by the speed and challenge of going around a track or whether you are interested in engaging your competitive spirit, karting is your best choice.
TeamSport Karting is Liverpool's premier karting track, providing a safe environment to challenge your driving skills, horn your racing craft, race your friends, family, and co-workers, and importantly, chase your dream of becoming a professional racing driver (especially for kids). To yield these experiences, the specially designed track entails:
– An 850-meter indoor track with a diluting topography to increases the thrill and the challenge of karting,- 17 corners of varying characteristics,- Kids and adult karts, and- A high-quality catering service where foods and drinks are served. There is also for TeamSport Karting patrons looking to sit down and relax while having a chart.
Aside from being a top-class karting facilities, TeamSport Karting also has top-notch karting events for you to choose from. For instance, there are open timed race sessions, 50-lap races, and unlimited karting events. You can also opt for the group karting offer, where you can partake in Mini Grand Prix, Super Grand Prix, team challenge or the eliminator events in a group of 8 or more. Businesses and families can also book for events and parties. In a nutshell, TeamSport Karting Liverpool has something for everyone to enjoy.
GamEscape

Located at 193 Upper Frederick street, GamEscape is a world-class environment for those looking to have a good time out in Liverpool. This is a robust location with a set of escape rooms designed to intrigue the mind for hours.
1) Corporate Games
2) 60-Minute Escape Rooms
3) Host of Problems/Puzzles/Locks
4) And More!
This is a one-stop environment for those looking for fun times with colleagues, family members, friends, and even work colleagues. Each well-designed room will keep you puzzled until you find a way out. It is an enthralling setup and is one that is going to be memorable for years to come!
GamEscape is well-regarded as being easy to book, professional, and spacious with incredible attention to detail. Those who are meticulous about their assessment of the room will have a great time picking through it piece by piece.
Take the time to book now and know you're going to have a wonderful time in the escape room.
Whether it is friends coming together for a birthday party or a corporate event to bond, this is the ultimate option in Liverpool.
To get started, call in and reserve a room for your 60 minutes of ultimate fun!
Visit The Beatles Homes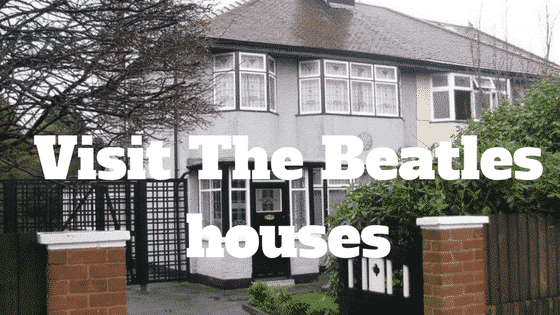 Unfortunately Ringo and George's houses are no longer standing but you can still visit the houses where John Lennon and Paul McCartney grew up and wrote many of the early Beatles songs.  These days the visits are strictly controlled by the National Trust. The tours are free to NT members and there is a pick up mini-bus from Speke Hall accompanied by a brilliant guide who will give you the inside story of the early song writing relationship between Paul and John.
Museums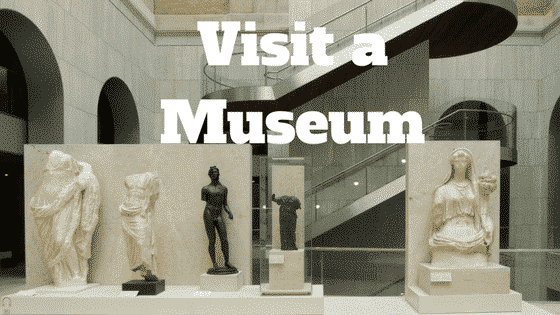 Walker Art Gallery – a gallery of historical art works
Lady Lever Art Gallery – not strictly in Liverpool as it is in Bebington in Wirral but still well worth a visit
Sudley House – a museum and art gallery based in Mossley Hill
Merseyside Maritime Museum – a celebration of the Liverpool maritime  history
The Beatles Story – a museum dedicated to the history of The Beatles
Victoria Gallery & Museum – free admission to a fantastic collection of art and curiosities
So there you have it, some suggestions on how adults can have some serious fun in the Liverpool area – this is a city which is fast becoming the go to destination for weekend groups and day trippers.  Also check out our list of
Liverpool hen do daytime activities and list of classy hen do ideas Liverpool posts, we're sure there's something for everyone! Also Events Manchester have done an amazing post on fun things to do in Manchester for adults that you should check out!
Become a Recording Star for the Day – Our Very Own Fun Activity Here at Coverstar Experiences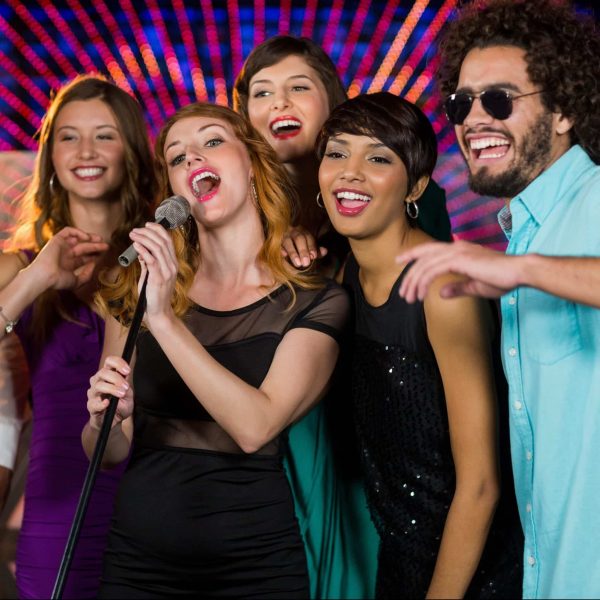 If you have ever dreamed of being treated like rock star royalty for the day, including having your own recording studio for you and your group – or 'groupies' – Coverstar Experiences in Liverpool, situated on Arrad St in the city centre, can make it all a reality.
Guided by an expert sound engineer, you will be invited to record your own version of the song you choose, with a private bar and bartender being provided for larger groups. This is a day you won't forget in a hurry, not least because those who make a recording are presented with their own 'vinyl style' CD to take away with them, on which is a recording of the song itself. In between takes, an in house DJ will keep your party in the swing of things by blasting out the anthems – karaoke style!
We cater for lots of group types such as our hen parties, kids parties, group days and more but we'd also like to show you that Liverpool has a fantastic range of other things that you should include if you are planning a really fun day with your friends:
Want to see your business or event listed here? Get in touch using our contact page by clicking here.