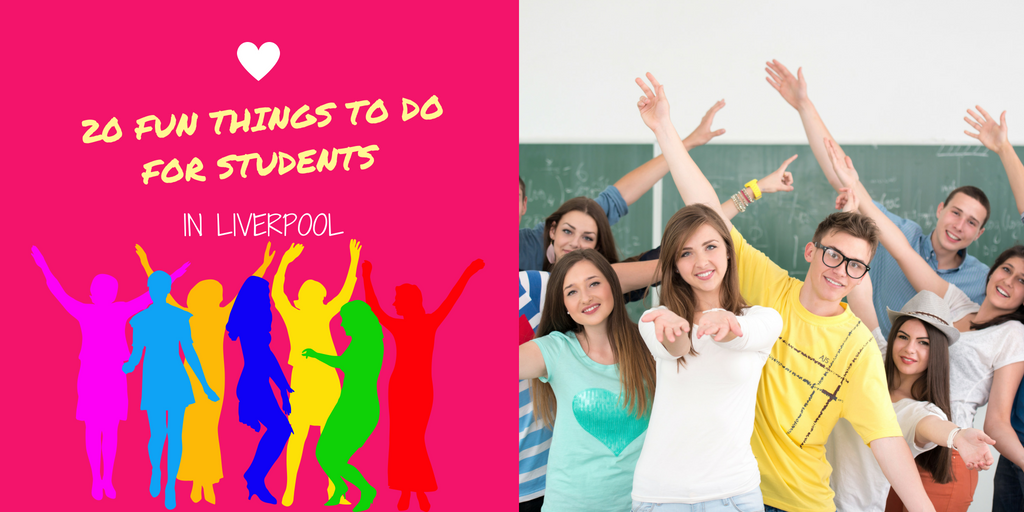 As a follow on from our uber successful post entitled 'fun things to do in Liverpool for adults' we thought we'd pick the theme up again and this time aim it at students who are studying here in Liverpool. After all everyone is a stranger at some point, right!
Here are 20 fun things to do in Liverpool for students
This is a great place for cultural food and shopping. The street has plenty of restaurants, coffee houses and an array of vintage shops.
Being one of the top streets in Liverpool with independent restaurants, you
will get all the food that takes your fancy. If you love American, French,
Italian and even Lebanese cuisine, you will find a place that is just right for
you.

We erm #ahem# couldn't talk about how great Liverpool is without bigging ourselves up 🙂
We love what we do and we think you will too.
Essentially we're a recording studio but we're much more than that – we're a recording studio experience!
We cater for groups of adults and kids, be that for a party, solo recording and more.
We love catering to kids parties, hen parties, stag parties, solo recording sessions, graduation parties, band recordings – we even throw small gigs here!
We've got great reviews from previous customers which you should check out. We look forward to giving you an experience in our recording studio for you and your friends that you'll never ever ever ever forget – promise!
Aloha

This exotic tiki bar is well known for its cocktails. It's atmosphere is just right for a student or groups of students who want to relax and have fun.
It is based in a basement. This gives it a dark allure that has made it a favorite with many students from various colleges. This experience is
accentuated by the staff dress code (Hawaiian shirts) and the different designs of the serving pots and trays.
Grand Central Hall is a gorgeous place that is suitable for all things alternative.
It holds a 1,200-seater dome where you can go to enjoy live performances by a variety of artists and athletes –from comedy to poetry and wrestling.
If you would rather move about, you can go window-shopping in the numerous curiosity shops around.
Concert Square

You should try this place for its affordable drinks. It is located right at the center of Liverpool, and is surrounded by student-friendly bars on all sides.
For this reason, it has become the center for many student parties.
You may get lucky to receive one of the free vouchers that are usually handed out by pretty girls in little dresses.
The Leaf is a bar and tea shop that is unusual for its music and tea that is served in all kinds of flavors.
Imagine ordering for tea with unique names like Silver Needle, Fairy Wings and Dragon Well!
Moreover, we have not even mentioned the food! It is simply tantalizing.
Located on Bold street (see map above)
http://www.liverpoolchinatown.co.uk/

Are you out of funds and don't have much to spend? Not to worry!
Chinatown is just the right place for you! You can wander around Chinatown while enjoy some of the architectural designs imported from Shanghai, China.
The place made history as the premier Chinatown in Europe.
Ultimate Indoor Paintballing
http://www.paintballingliverpool.co.uk/
Paintballing for students is quite affordable. With about 25 Sterling Pounds, you will get 500 balls and the entire kit.
The indoor facility is located on Vauxhall Road, so it is easily accessible.
What's more, you do not have to worry about changes in the weather.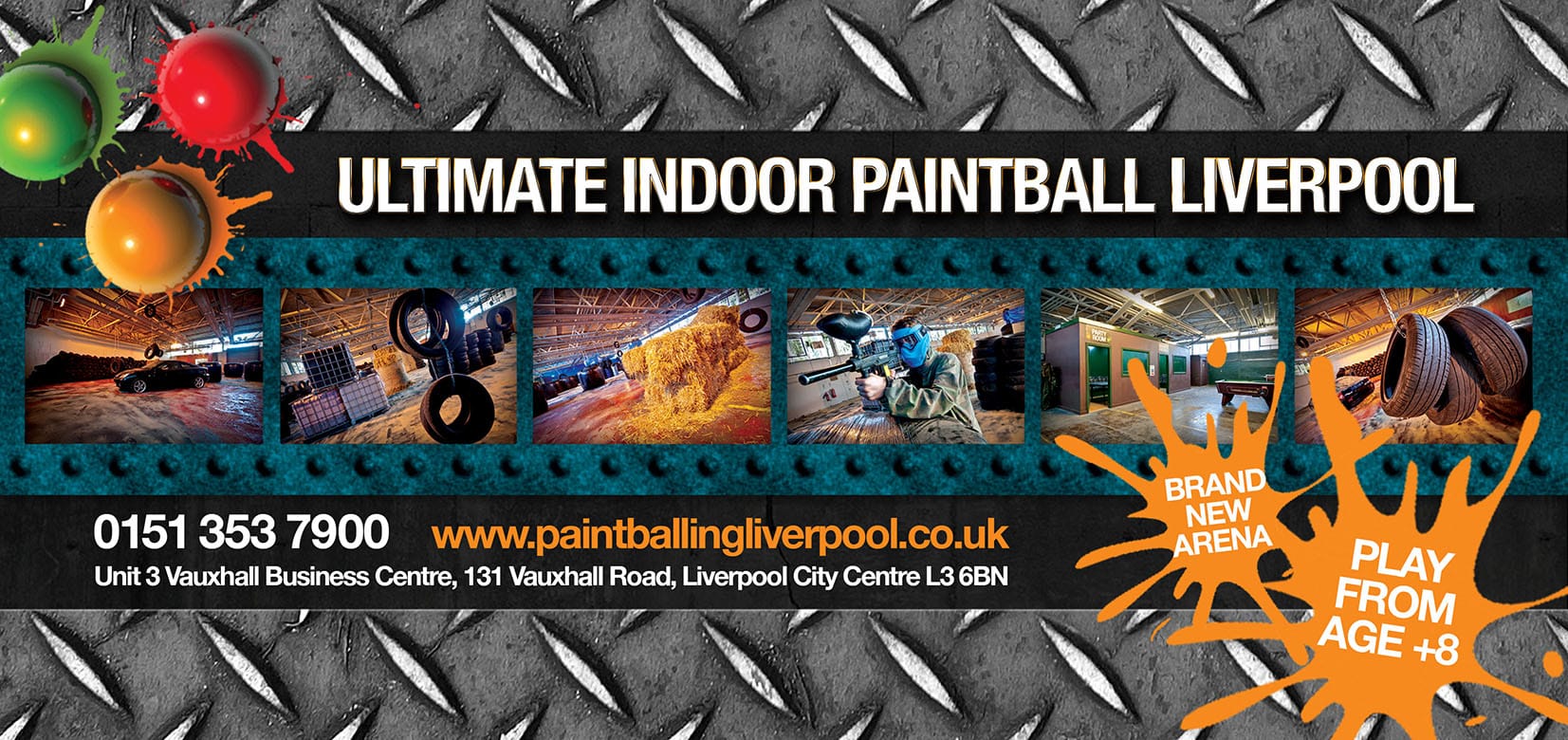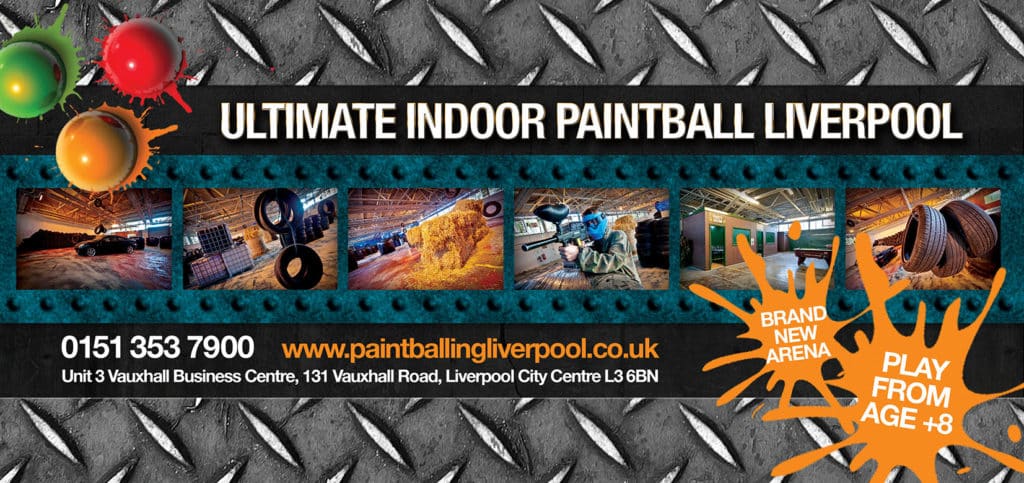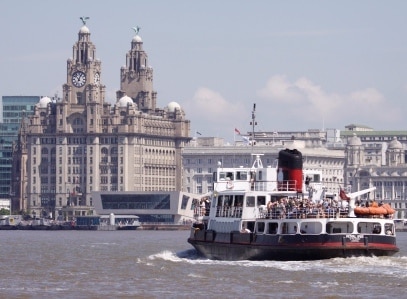 This offers boat trips from Pier Head Ferry Terminal and goes through Seacombe, Woodside and on to Wirral.
The trip will take you through spectacular sites like the U-Boat, Spaceport.
You will also be able to view the iconic horizon.
All these for the student rate of about 12 Sterling Pounds.
https://liverpoolwakepark.co.uk/
To enjoy wakeboarding at this fun activity, you will need to visit the Mariners Warf.
There are varieties of sessions depending on your ability.
Students cost is about 20 Sterling Pounds per session– inclusive of the kits.
The Beach (Crosby, Formby, Wirral Beaches – West Kirby & Hoylake)
https://www.thebeachguide.co.uk/north-west-england/merseyside/top-10-beaches
The beach is the ideal place to relax in after tedious hours
of study. The fresh air will invigorate your spirit in readiness for the next
day's academic toil. The good news is that it is free – you do not pay a penny.
You will have to pay for your fare, though, if you opt to go by train.
This is a club where students congregate on Wednesdays to loosen the mid-week fatigue. In fact, it is a students'-only facility every Wednesday.
It caters for all tastes, as there is a room for every genus of music.
To enliven things up, each Wednesday has a different theme.
https://www.knowsleysafariexperience.co.uk/
You get to enjoy a cool drive to enjoy oneness with animals
at this park. You can make it even more fun if you asked a couple of your
college-mates to accompany you. At about 13 Sterling Pounds per carload, the
safari ride is quite affordable even when you are on a budget.


This is the place to go to for quality dinner and cocktails.
This Cuban bar and restaurant is housed in a renovated church. It features
awe-inspiring furniture reminiscent of the church that it once was. Actually,
the old altar still stands firmly in place. Apart from their delicacies, the
establishment is beloved for its live music, resident DJ, and authentic samba
dancers.
FACT is an art gallery and cinema theatre that is located on Wood Street.
It allows students to enjoy a variety of films at discounted rates.
Of course, the price varies depending on the type of film being shown.
The latest blockbusters are a bit pricey, while old-school classics are cheaper.
They even feature films made by students from the various campuses around the city!
https://en.wikipedia.org/wiki/Radio_City_Tower
The tower is located smack in the middle of Liverpool. It offers an unrestricted 360 degrees view of the city.
To get to the viewing gallery, students are charged £4.
http://www.tate.org.uk/visit/tate-modern
Of all the 20 fun things to do in Liverpool, Tate carries the crown as the place of art.
It mostly features contemporary modern art exhibits.
The exhibits come from painters, photographers and design artists from around the globe.
It is a must-visit place especially if you are taking art-related courses, or if you simply love art.
Apart from the Tate Gallery, others museums include the World Museum and the International Slavery Museum, among others.
Entrance to all the galleries and museums is free.

This photo of Tate Liverpool is courtesy of TripAdvisor
The Big Wheel of Liverpool
http://www.freijwheels.com/our-wheels.php?city=Liverpool
For about 8 Sterling Pound, you can see breathtaking views of the city at The Echo Wheel.
The wheel is situated at Keel Warf.
It is a great place to visit either solo or in the company of friends.
https://en.wikipedia.org/wiki/Superlambanana
This is a favorite pastime for students who have time to spend and want to have fun.
The Lambananas are found dotted all over the city.
They are half-banana half-lambs, and hence the name. You will not be required
to pay for this treasure hunt activity.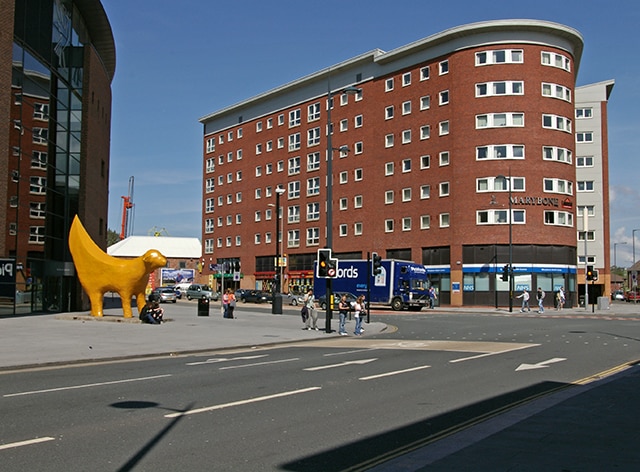 Strictly Wirral is not a part of Liverpool but there is so much to do and see here that we felt it just need to be put in.
Beaches, clubs, restaurants, open space and lots of countryside and much more.
Check out this post in the Liverpool Echo to find out a bit more:
https://www.liverpoolecho.co.uk/whats-on/whats-on-news/wirral-bucket-list-75-things-10332432
There is far much more than just 20 fun things to do in Liverpool for students.
This city is vibrant, brimming with life and has a lot to offer for both domestic and foreign students.
Whether you are new, or you are an old student down to your last coin, Liverpool has something for you.