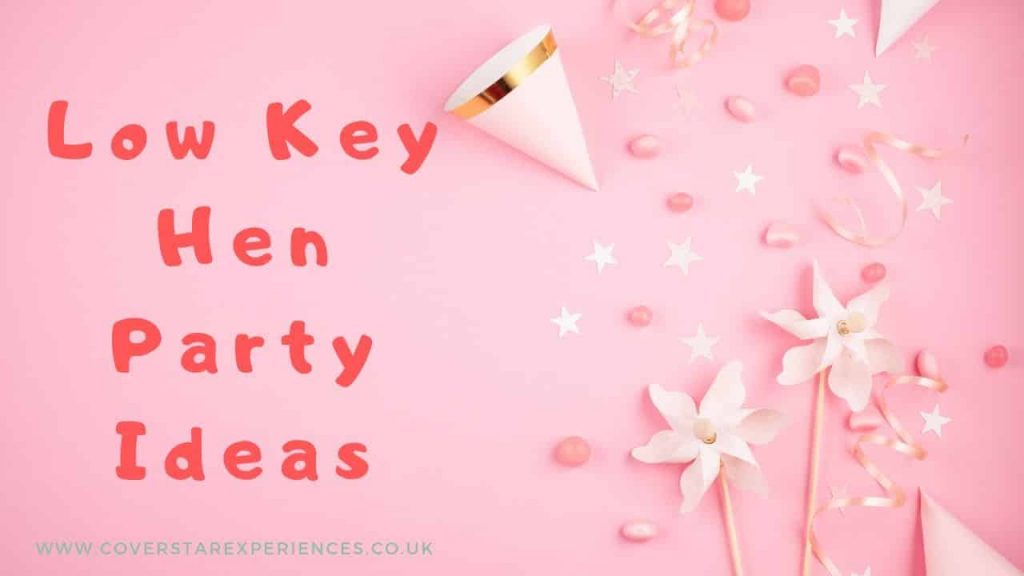 You're looking for some low key hen party ideas because you're getting married! Er…no, that's not it. Your best friend is getting married! And, you have been given the task of planning and throwing her a hen party, she's may not be the most extrovert of girls or maybe just doesn't like the boisterous night life scene and you're looking for some low key hen party ideas?
But she still deserves the absolute best. She's been there for you through thick and thin. And, while you can't wait to have a brilliant hen night with just the gals, it's still a lot of work and planning on your part. It can be downright overwhelming when presented with all of the options. Even though she'll love you just the same, there is pressure to make it quite memorable.
It's a Hen Party But Can You Keep it Low Key?
While you may both love a good drink – she's not the type to fancy…say, a stripper or to be gallivanting around Liverpool with a bunch of completely drunk crazy girls getting up to all sorts of mischief, this really isn't what she would enjoy, which is understandable because it's not for everyone.
A stripper may or not be her thing – the saucy stripper you commissioned to parade about as a sexy Bobby…bless him…somehow misinterpreted your instruction to arrive dresses as "Barbie." And, as much as you admire his flair for the unconventional, and as hilarious as this mix up is sure to become tomorrow, you are now left horrendously embarrassed.
It may be a mixed group – while the pre-drinking at home has long since begun, you're trying your best to get everyone into the taxi when "Surprise!" shouts your dear bestie's mother-in-law. She's decided to join you without notice because she, "heard there was going to be Merlot." Her idea of a wild night is two glasses at a posh bar.
It's still going to be a hen night, some things you just can't avoid – though, there never was a clear and established plan in the first place by all accounts there very well may be a few bars involved. Not even to the second pub, Olivia is getting to the point of rehashing her break-up (again). She's just so sorry to bring down the vibe. But, then this triggers Maya (who's been single for ages) "Chole, I'm so thrilled that you're getting married. [Alarming and unexpected blubbers pour out] But, I'm afraid it will NEVER happen for me!" As Amelia hands Maya another falic shaped shot glass of tequila, "Your time will come, love. Don't worry." As your stress levels shoot straight through the crusty taxi roof, you wonder to yourself, "how this mess could have been avoided?"
She's just so sorry to bring down the vibe. But, then this triggers Maya (who's been single for ages) "Chole, I'm so thrilled that you're getting married. [Alarming and unexpected blubbers pour out] But, I'm afraid it will NEVER happen for me!" As Amelia hands Maya another falic shaped shot glass of tequila, "Your time will come, love. Don't worry." As your stress levels shoot straight through the taxi roof, you wonder to yourself, "how this mess could have been avoided?"
I'll tell you. With a plan.
While Chole is still happy to be out and about with her best mates and you're all having an undebatably memorable time, this isn't the sort of hen party she had in mind. Frankly, it wasn't what you had in mind either.
Not all of this can be avoided, of course (it is a hen party after all). And, what fun is it if you don't lose control just a little bit? Even still, you might aim for something a little more…low-key.
We've got your back. This article outlines the top five ideas for hosting the most unforgettable low-key hen party. You can do one of them or make a mini holiday of it and do all of them!
1. The Spa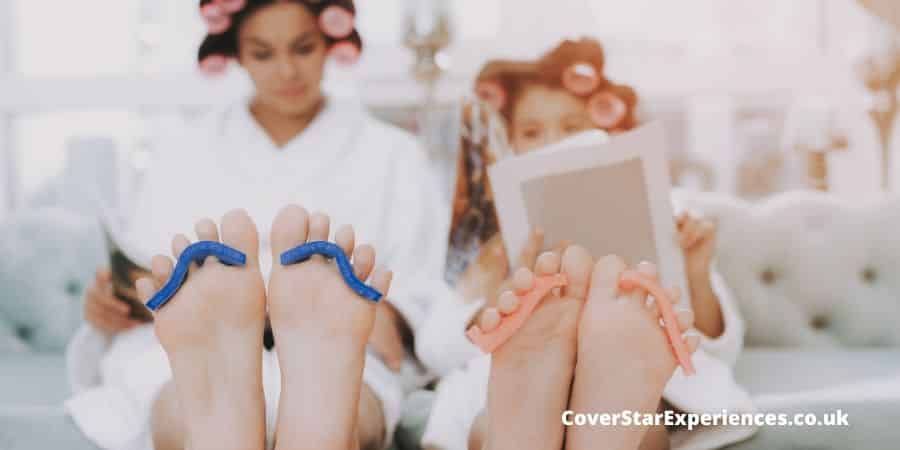 The spa is a classic option. While it has been done time and time again, it's always a relaxing choice. A quiet massage to knead out troubles before a big day is almost an essential experience. However, this may also be a great idea for just you and her a day or two before the wedding.
There are so many spas to choose from; this one is really more of a personal choice. The myriad of well-reviewed spas in Liverpool is reason enough to host your hen party here. Ask her where her favorite spa is located and treat her to a day of pampering.
If you're not from the area, my personal suggestion would be Carnatic Spa. They offer a private pool room where hen parties can easily be hosted. It's really a great option as far as having the right facility to spend your day relaxing and taking time to enjoy each other's company.
2. Wine Tasting
Does she fancy a good variety of vino? There's just something so classy about going wine tasting with your gal pals. Three places come to mine in the Liverpool area as a good low-key idea hen party idea.
Veeno – The Italian Wine Café – this "Trip to Sicily" experience includes five different wines and a selection of authentic Italian appetizers.
Wine Unearthed – Liverpool Wine Tasting – a cozy and casual experience for a fun and inviting learning experience. Leave with a World of Wine notebook chock full of ideas on wine pairings.
Bunch Wine Bar – a Berry street staple for Bunch brand wine. They have all of the classics: reds, whites, rose and sparkling varieties.
"There's always time for a glass of wine," if she's into that sort of thing. This is a good choice for those who want to really take their time. And, let's be honest, Oliva could really use that drink tonight.
3. Glamping
There's something about the outdoors that brings a sense of peace and calm. Just what your bestie needs before her big day. You and the girls can camp with the stress of camping left behind. Rent out a fully furnished luxurious bell tent at Watkinson Farm Glamping. Bring your food and drinks of choice for an intimate time of relaxation. The largest tents will hold five people, so this option is for smaller hen parties.
Sit around the warm and inviting fire pit to discuss all of the joys of matrimony she will soon ensue.
A mere 40 minutes from Liverpool town center, it's sure to be a unique experience.
4. Cruise the River
Take a unique hop-on-hop-off cruise and double-decker bus tour (both are included) that runs along the River Mersey. This option is especially great for those who are visiting Liverpool as a destination hen party. See all that Liverpool has to offer while having an indelible experience with your lady friends. Your bride will thank you for the organized and well-rounded tour showcasing the home of The Beatles.
5. Sing the Night Away
I have saved the absolute best for last. Give her the ultimate experience of becoming a recording artist for the day at Coverstar Experiences! No matter if none of the hen party can hold a note, it's for the fun of it. This is a great low-key hen party idea for larger groups. They can certainly accommodate smaller groups, but the more the merrier. No matter the hen party size, everyone gets treated like a star.
And, you can take the worry out of the planning because Coverstar Experience's event specialists are here to please. There is plenty of space for all of the memorable hen party games, dancing, karaoke and group takes. Drinks are available on-site, so if you so desire, you can also keep it in check by having each hen buy their own drinks. Oi…see what I did there? Sneaky, sneaky.
A vocal booth is set up with headphones, a microphone and a screen of lyrics.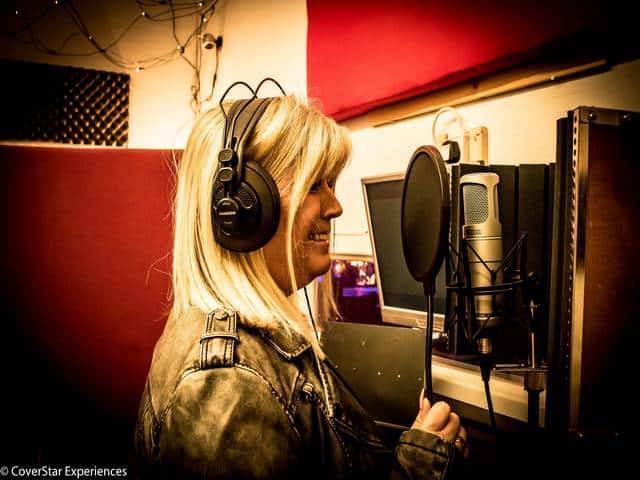 Coverstar's experienced sound engineers will work with your hen party to develop your own version any song of your choice. And, at the end of a wholly amusing night, you get a vinyl style CD for the V.I.B. (Very Important Bride, of course!) showcasing all of your group's vocal glory to be forever memorialised.
Just picture a little Boxing Day gathering with your future families. Her eleven-year-old daughter asking, "Mum, did you ever want to be a singer when you grew up?" And, ohhh, the time you will have busting out that CD for her to have a listen. Oh, but wait, it does get better…
If that's not incriminating enough, you can always choose the Music Video Package to have your hen party song filmed by their professional videographers. V.I.P. group events can even get together a record special secret messages for the blushing bride. The look on her face when she watches the video with her new hubby…you simply cannot put a price on that. She will cherish those memories and special messages for a lifetime. Just be sure to let your hen party know ahead of time so that they have time to think about what they'd like to say!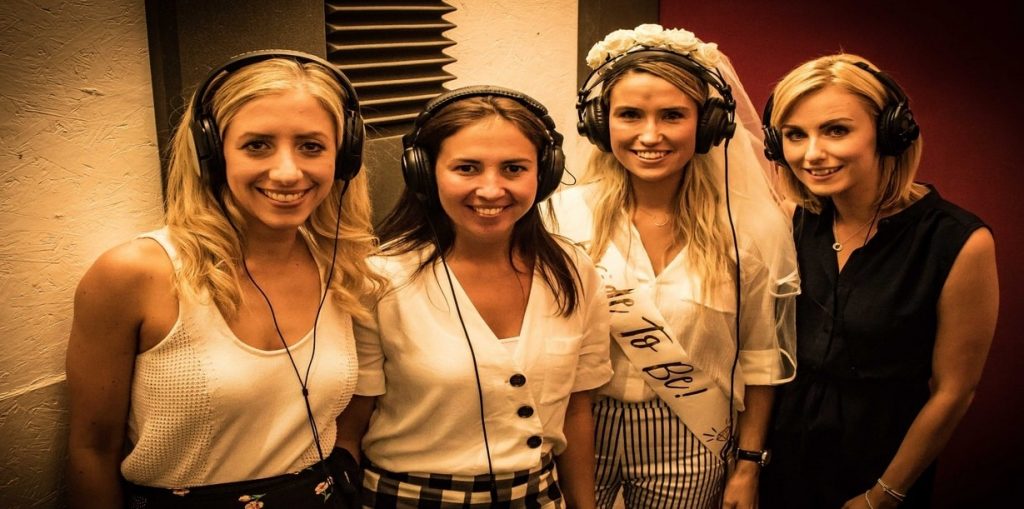 If your posse so desires, you can spice it up with the Paparazzi Package. Your hen party will enjoy masquerading in fun wigs and props while a photographer captures every moment. Strike a pose, indeed! Photos from the night's shenanigans will be put into a celeb style magazine for her to have as a keepsake.
After your scheduled session, you're free to hang around and enjoy the lively atmosphere.
The Liverpool area has tons of great destinations for a wonderful and memorable hen party experience. Low-key definitely does not translate to drab and boring in this case. In the end, it's all about the preparation to celebrate the bride's big day. We've listed several solid, hand-picked options that we think she'll abundantly enjoy.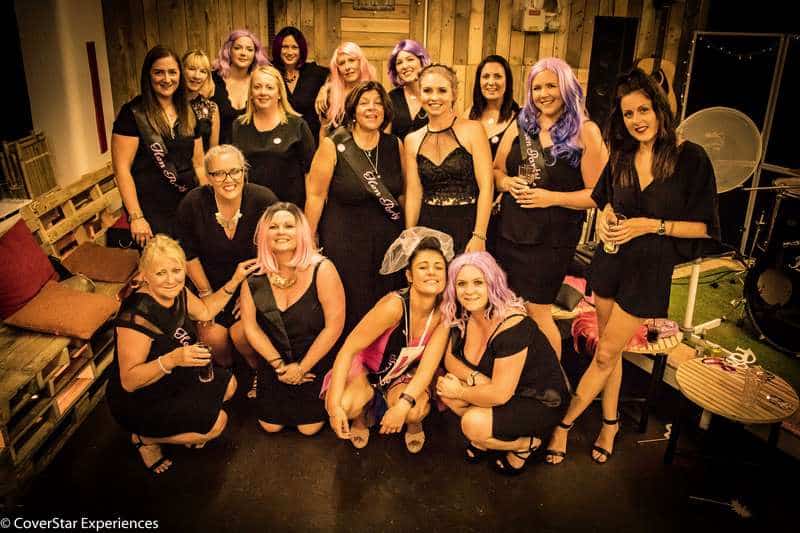 So, here's to being crowned the best maid of honor for which a gal could ever ask! Cheers.
Now those low key hen party ideas are out of the way, back to that speech draft…
BOOK NOW WITH COVERSTAR EXPERIENCES, CLICK HERE OR GIVE US A CALL ON
or click here to find out more about our hen party packages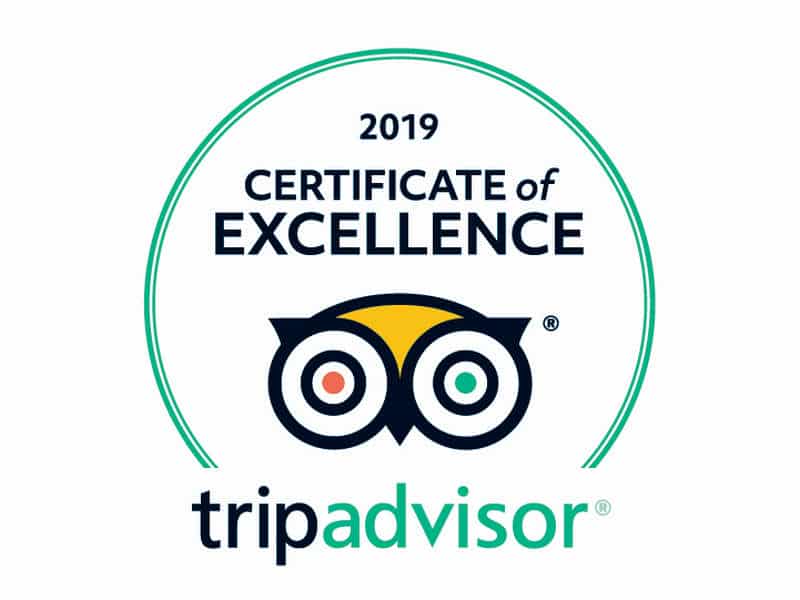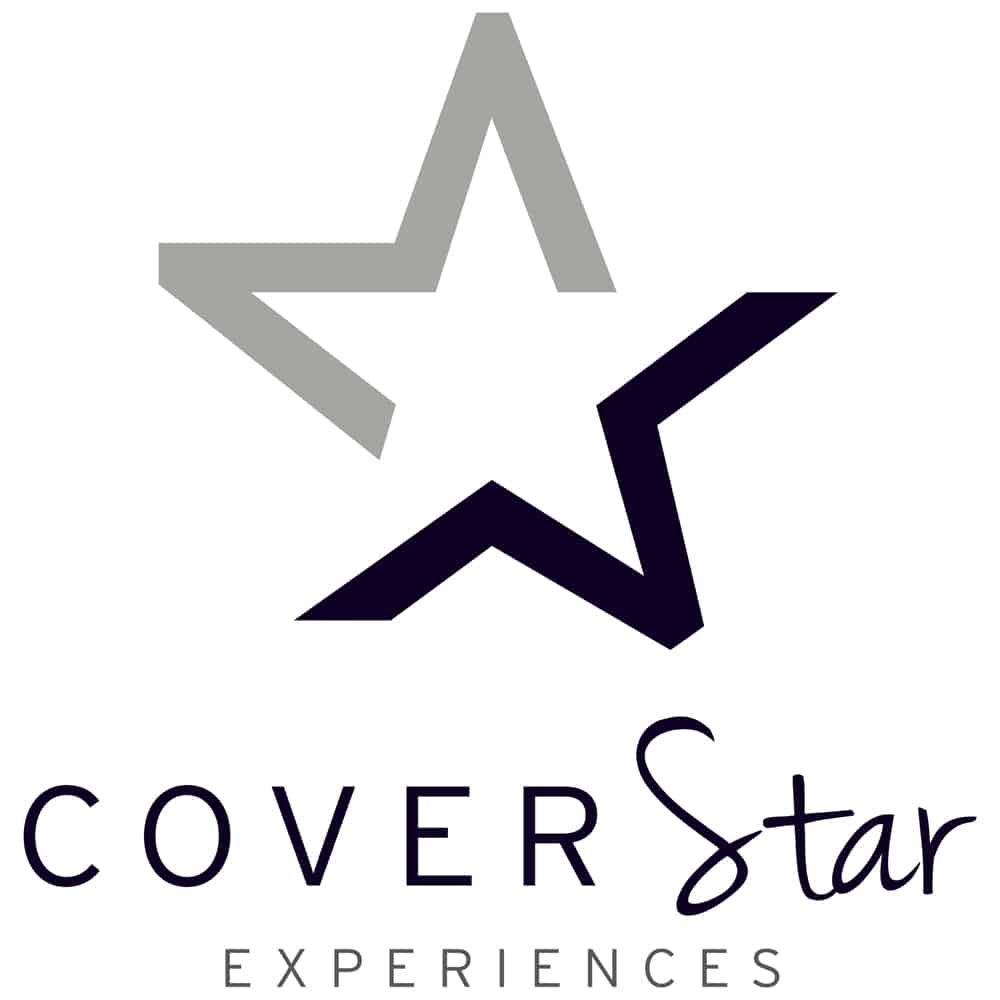 CoverStar Experiences offer a recording studio experience for your celebratory event whether that be a hen or stag party, individual or band recording session, corporate or kids parties.