Liverpool is brimming with fantastic soft play centres, offering a huge choice of indoor and outdoor adventures for children. From science-themed playgrounds like the "Imagine That! Science and Discovery Centre" to vast play frames like the one at "Bubbles World of Play", the city ensures a fun-filled day out for every child.
For those looking for something a bit different, the city also houses unexpected gems like the Coverstar Kids Party experience which make a great alternative entertainment option when they're all bounced out!
Top soft play centres in Liverpool
Imagine That! Science and Discovery Centre – Wavertree Technology Park
Bubbles World of Play – New Brighton
Spaceworld – Off the Cables Retail Park
Funtown Indoor Play Centre – Speke Road, Garston
The Yellow Sub Play Centre – Brunswick Park
Jungle Fun Activity Centre – Belle Vale
Crazy Town – Aintree
Family & Friends Play Centre – Evans Street, Prescot
Adventureland – New Brighton
Coverstar Experiences – Liverpool City Centre (as an alternative to the traditional soft play centres)
When you need to get out and about with the children, we understand the need to find a great spot that combines fun, safety, and a touch of magic – here is our take on the top soft play destinations to consider in Liverpool.
Imagine That! Science and Discovery Centre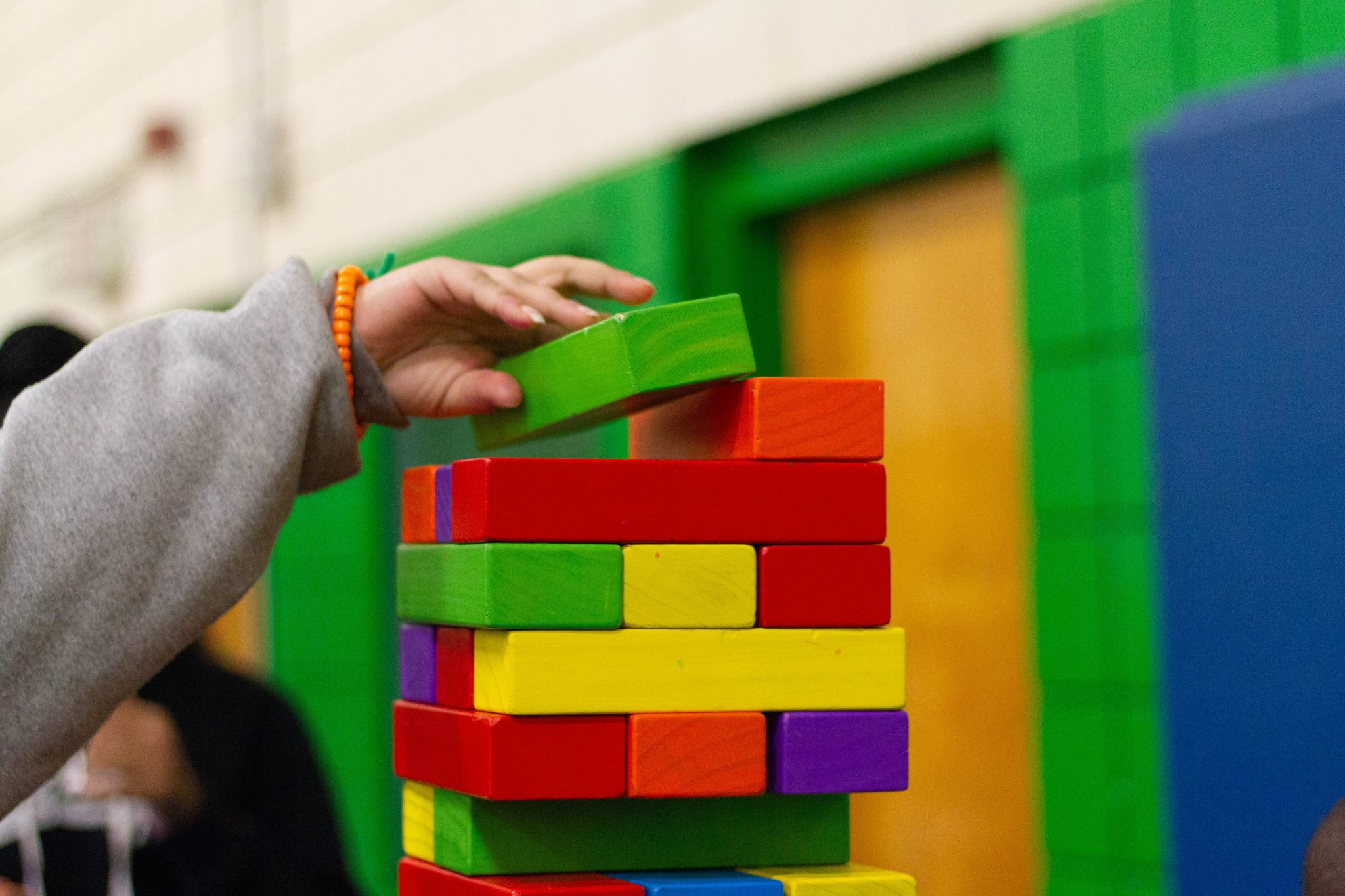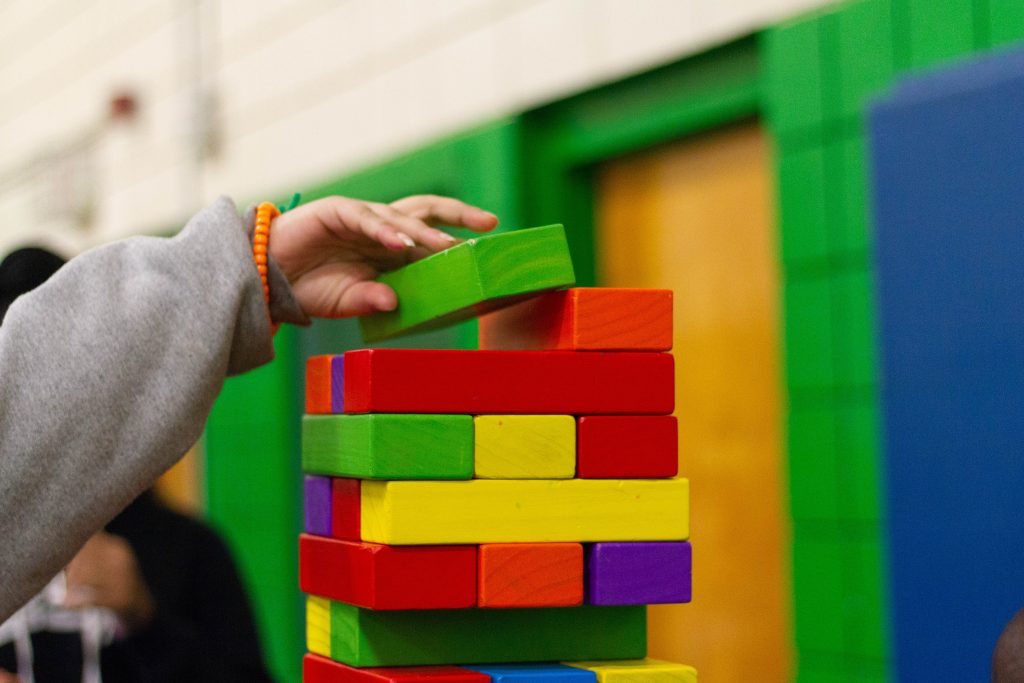 Location: Wavertree Technology Park
Features: Dive into arts and crafts, and science workshops, and explore the fascinating Imagination Village.
Booking: Offers priority access by booking online.
Website: www.imaginethat.org.uk
Previously known as Underwater Street – this great venue at Wavertree Technology Park is a kids' haven that offers a world of creativity and exploration. Delve into engaging arts and crafts sessions, participate in enlightening science workshops, or let your child's imagination run wild in the expansive Imagination Village.
This vibrant village features a bustling construction zone, a variety of quaint shops, a retro American diner and theatre, a heartwarming pet rescue, a fun-filled car wash, and so much more. Plus, enjoy the benefit of priority access with online bookings, ensuring a seamless visit.
Bubbles World of Play: A Global Adventure Awaits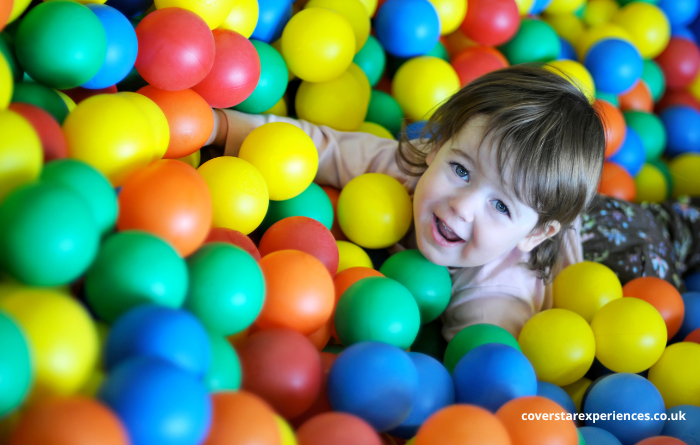 Location: New Brighton
Features: Explore the UK's largest play frame, taking kids on a journey across different countries and zones.
Age Range: Suitable for kids up to 11 years old.
Facilities: They offer hot and cold food, including Coffee Republic coffee, and a special New York-themed baby & toddler area.
Website: www.bubblesworldofplay.co.uk
Touted as the venue with the UK's grandest play frame, Bubbles World of Play in New Brighton offers a really captivating experience that merges play with education for children ranging from very young to 11 years old.
As young explorers embark on their journey, they traverse more than 30 distinctive countries and zones. They can marvel at landmarks like the Sydney Harbour Bridge, be dazzled by the Northern Lights, and even dive into an energetic city role-play area that boasts amenities such as a police station, veterinary clinic, and a bustling shop.
The special touch for the littlest visitors is the New York-inspired baby & toddler space. Here, engaging challenges and sensory delights await. Kids can immerse themselves in interactive games cast by a projector, navigate a talking penguin labyrinth, revel in the fun of a ball cannon zone, and discover so much more.
When it's time to refuel, a delightful selection of both warm and cold meals caters to every young palate. For the adults accompanying them? There's the added perk of Coffee Republic brews, ensuring a pleasant outing for all.
Spaceworld: The Universe of Play Awaits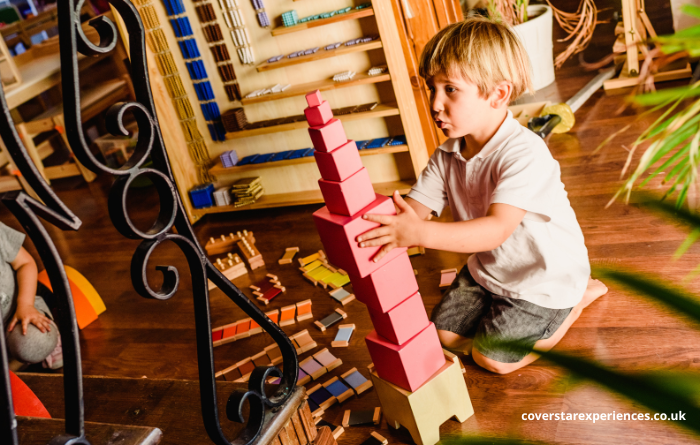 Location: Off the Cables Retail Park
Features: An impressive 8000 sq ft play frame with 3 zones and 4 tiers including a 20ft Space Rocket and an elevated football pitch. Toddlers can enjoy their zone and electric Space Buggies.
Website: www.spaceworldplaycentre.co.uk
Sprawling over 8000 sq ft, this cutting-edge play area is split into 3 zones spread across 4 tiers – a design that has garnered rave reviews. It's not just about size; it's about the adventures within.
Young astronauts can ascend a towering 20ft Space Rocket, peer out from special look-out tubes, and race down a thrilling four-lane Astra slide. Daredevils might also be enticed by the 25ft spiral slide, while sports enthusiasts can take to an elevated football pitch.
For the tiny adventurers? A dedicated toddler area awaits, complemented by electric Space Buggies — perfect for those with dreams of zooming down a Formula 1 track.
Funtown Indoor Play Centre: Play and Dine in Perfect Harmony
Location: Speke Road, Garston
Features: A delightful combination of soft play and a family restaurant, it offers tunnels, slides, ball pits, climbing frames, and a special toddler section for those under three.
Booking: www.funtownliverpool.co.uk
Situated on Speke Road, in Garston, Funtown Indoor Play Centre is all about providing a memorable experience for every family member. This fun play destination seamlessly blends exhilarating soft play zones with a homely family restaurant. As the little ones dive into an adventure-packed world, parents can retreat to a comfortable viewing area, savouring a moment of relaxation while watching their kids revel in pure joy.
From navigating the tunnels, zooming down slides, diving into ball pits, conquering climbing frames and tackling fun-filled obstacle courses, Funtown ensures the merriment never ends. Not to forget, the littlest of explorers have a dedicated toddler section tailored just for them, ensuring they're engaged and safe.
The Yellow Sub Play Centre: Endless Adventures and Tasty Treats
Location: Brunswick Park, Albert Docks
Features: Dive into a massive play frame, join the excitement on the football pitch, and challenge yourself at the arcade. And, for the little tykes, the toddler section awaits exploration.
Age Range: Up to 12 years old.
Facilities: A coffee shop and restaurant for when hunger strikes.
Booking: No need to book in advance.
Website: www.yellowsub.co.uk
Nestled close to Liverpool's iconic Albert Docks, The Yellow Sub Play Centre offers a day of fun for families looking for an immersive play day coupled with scrumptious dining. This play haven welcomes kids with its sprawling play frame, inviting them to kick around on the football pitch, test their gaming skills in the arcade, and revel in a dedicated toddler area designed for the youngest of explorers.
When you've worked up an appetite, dive into their flame-grilled burgers, savour authentic Neapolitan pizzas, or wrap your hands around their hearty-filled wraps. .
6. Jungle Fun Activity Centre: A Wild Adventure Awaits!
Location: Belle Vale
Features: Dive deep into a recently upgraded centre that champions children's growth and social skills. Specialized zones are available, particularly for the little ones under 5.
Website: www.junglefun.co.uk
Imagine the excitement of your little adventurers when they get to roar into a fun-filled day at Liverpool's premier play sanctuary. Jungle Fun boasts a refreshed, state-of-the-art play centre meticulously designed to cater to young minds of all ages.
The facility places a strong emphasis on nurturing children's developmental milestones, communication, and social interaction skills. With two distinct play areas, including one specifically tailored for the under-5 brigade, the centre ensures that every child, be it a crawler, toddler, climber, or slider, has an immersive experience in a safe and pristine environment.
Step into a world where fun meets learning, and let your child's imagination run wild at the Jungle Fun Activity Centre.
Crazy Town: Unleash the Fun Again!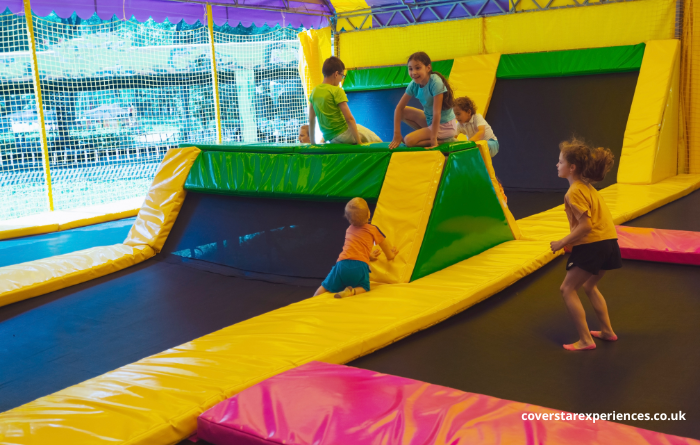 Location: Aintree
Features: Boasting a sprawling climbing frame, disco beats, and vibrant toddler mornings.
Parties: Multiple packages to choose from, ensuring a unique and memorable experience.
Website: www.crazytownaintree.co.uk
Anticipate the thrill of scaling our grand climbing structure, dancing away at the Friday Disco, diving into the lively toddler morning programs, or simply unwinding in the serene embrace of our Cozy Lounge.
Crazy Town warmly invites children up to 10 years old to revel in fun. For equipment safety, there's a height cap of 4ft 9″. Weekend and school holiday sessions run for 90 minutes. Meanwhile, toddler sessions extend for 2.5 hours, and after-school sessions are a solid 2 hours. Remember, all sessions need prior booking through their online platform.
Family & Friends Play Centre: A Community Haven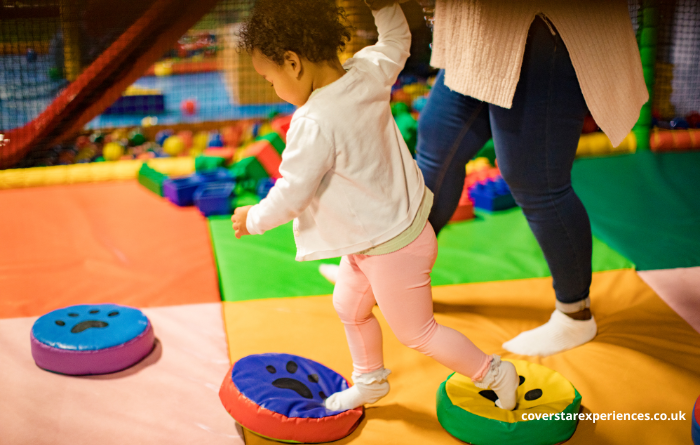 Location: Evans Street, Prescot
Features: A community-focused hub with a role play village, soft play, and a mesmerising reading tree.
Activities: Scheduled activities for children keep them entertained and engaged.
Website: www.familyandfriendsplaycentre.co.uk
Equally designed with parents and youngsters in mind, Evans Street Family & Friends aspires to be more than just a play centre. It's a special community nucleus where parents and guardians can bond, exchange insights, and indulge in rich coffee, while your kids delve into a world of playful learning and creativity.
Features like the enchanting role-play village, tailored for the 0-5 age group, and a cosy reading tree, combined with scheduled activities, make it a go-to space for families. Weekdays offer special 'Stay to Play' sessions where kids can revel in boundless play throughout regular operational hours.
Adventureland: New Brighton's Premier Play Destination
Location: New Brighton
Features: With a disco room, football area, giant inflatables, and an Adventure Castle, it's an adventurer's dream.
Age Range: Suitable for toddlers to twelve-year-olds (height restrictions apply).
From toddlers up to twelve-year-olds (note a 5′ height limit), the fun at Adventureland is sure to keep them entertained all day! Apart from being the jewel in New Brighton's crown for children's entertainment, their 'Bright Spot' Family Arcade is a hub of amusement, with games suitable for everyone—from the little ones to their spirited grandparents.
From a lively disco room, pulsating with music, fog, and laser beams, to a dedicated football space where they can test their goal-scoring skills, the excitement is limitless. Don't forget to explore our additional attractions including vast inflatable zones, a challenging construction area, the 'Goal Shoot' ball pond, a mini climbing wall, springy trampolines, and an exclusive soft play section tailored for toddlers.
An Unexpected Alternative: The Ultimate Pop Star Session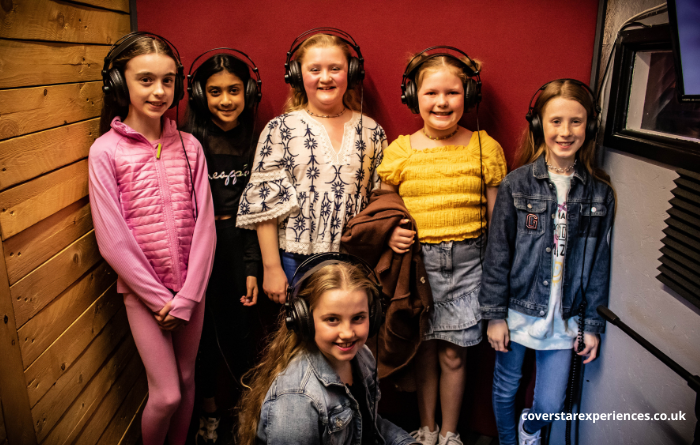 Tired of the usual soft play centres? Why not let your child shine like a star for a day? Coverstar Experiences in Liverpool offers a unique twist to the typical kids' day out. Imagine their face as your little one steps into a professional recording studio, feeling every bit of the pop sensation!
Location: Liverpool City Centre
Features: Step beyond the ordinary with Liverpool's leading recording studio experience! It's not just a party; it's a memory in the making. With friendly professionals guiding them, kids get a real feel of being a pop sensation.
Keepsake: Each child gets to take home a personalised gold 'Vinyl Style' CD of their performance. A memento they'll treasure for years to come!
Safety: Parents are always welcome to join the fun, ensuring the little ones feel at ease and have a blast.
Book now: www.coverstarexperiences.co.uk/kids-parties-liverpool/
While the soft play centres offer heaps of fun, Coverstar Experiences provides an unexpected, unforgettable day out that will leave your child feeling like a superstar! So the next time you're considering ways to entertain the children, go beyond the usual playgrounds and soft play to give your child a cool CoverStar experience they will never forget!
Summary
Liverpool offers an impressive array of soft play centres catering to children of various age groups. From imaginative-themed venues, and vast play frames to embarking on a global exploration or even diving into the world of pop stardom, there's something for every young heart looking for a fun day out. Whether your child is an adventurer at heart, a budding scientist, or a rising pop sensation, Liverpool has the right spot for them (and you!) to have a memorable day out.