Looking for unforgettable 30th birthday ideas in Liverpool? We've got you covered with our whistle-stop tour through some of the best birthday party ideas in and around the City.
30th Birthday Ideas Liverpool
Turning 30 is a big milestone – it's an age that links the energetic years of our twenties with the mature life events associated with the decades to come, and Liverpool, with its rich tapestry of culture, history, and vibrant nightlife, emerges as a fantastic backdrop for a birthday party.
Whether you're someone who seeks adventure, relaxation, or a lavish soirée, this city, known for its maritime heritage and the world-famous Beatles, has plenty to offer anyone looking to plan a 30th birthday party and will welcome you with open arms.
Want a Liverpool birthday party that is both memorable and musical? The team here at Coverstar Experiences offer unique birthday activities that combine fun, music and memories!
Whether you're scouting for unique birthday venues, are on a budget, need group activities for birthdays in Liverpool, or are thinking about themed birthday parties for your friends, read on to find something that will tick all the boxes and suit a wide range of tastes and preferences.
30th Birthday Parties To Remember
As you edge closer to the big three-oh, there's a certain nostalgia that tugs at the heartstrings. Those "good ol' days" might feel like they were just yesterday, yet here you are, about to celebrate another decade. But who says you can't blend the past with the present?
In the iconic venues of Liverpool, you've got the perfect backdrop to take a playful jaunt down memory lane. After all, your 30th is the perfect excuse to tip your hat to yesteryears while dancing into tomorrow!
The Cavern Club
Imagine stepping onto the dance floor on the same stage where The Beatles first showcased their iconic music. As you celebrate your 30th, a visit to The Cavern Club in the cavern quarter of the city is not just about sipping a drink; it's about immersing yourself in the sounds and stories that shaped the music industry. Nestled in the heart of Liverpool, this club offers a vibrant mix of cocktails, live music and history, perfect for those who appreciate the classics.
Speakeasy Bars
Speakeasy bars, often tucked away behind unassuming facades, offer an enchanting ambience that's perfect for a memorable 30th birthday. Don a flapper dress or sharp suit and immerse yourself in an era of jazz, cocktails, and clandestine gatherings.

Tucked away on Seel Street is 81 LTD, Liverpool's secret cocktail haven. Forget about spotting it on social media or Trip Advisor; you've got to be in the know as it's entered through a hidden locked door! Inside you find exposed bricks, leather chairs, and top-notch mixologists crafting drinks you'll rave about. To snag an invite to this hush-hush hotspot, text 07803661052 with your details and create a birthday tale worth telling!
30th Birthday Ideas With Added Luxury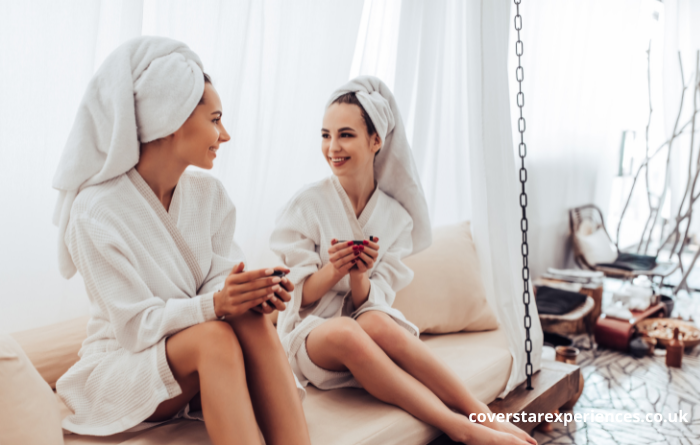 Indulgence, opulence, and a hint of sparkle – turning 30 deserves a touch of luxury. After all, a little pampering never hurt anyone, especially if you're the host for a milestone birthday!
Whether you're dreaming of being wrapped in the softest robe with cucumber slices resting on your eyes or feeling the wind through your hair on the Mersey, Liverpool has a luxe experience that will leave you relaxed and pampered.
Spa Day
Emerge rejuvenated, revitalised, and ready to take on the world after a day at one of Liverpool's top-notch spas. From deep-tissue massages to detoxifying facials, Liverpool's spas offer bespoke treatments that are perfect for those looking to glow on their 30th. Book into the Hope Street Hotel spa to step into an oasis of calm, sip on herbal teas, and let trained professionals melt away the stresses of the past decade.
Private Yacht on the Mersey
Imagine gliding along the River Mersey on a private yacht, champagne flute in hand, the cityscape unfolding before your eyes. This exclusive birthday treat not only elevates your celebrations but also offers unparalleled views of Liverpool's iconic landmarks. Perfect for intimate gatherings or larger parties, chartering a yacht provides a blend of sophistication, adventure, and sheer luxury.
Coverstar Experiences: Unleash Your Inner Star for a Memorable Birthday Celebration
Turning 30 is a milestone worth celebrating with style and unforgettable experiences. At Coverstar Experiences, we specialize in curating birthday parties packed with fun and excitement, tailored to create lasting birthday memories.
An Array of Experiences
Picture yourself stepping into the shoes of your favourite music icon, singing your heart out in a professional recording studio, or rocking the stage with a live band. Coverstar Experiences offers bespoke experience in a range of exhilarating activities that let you become the star of the show. Whether you're a shower singer or a seasoned performer, our team is here to make your birthday dreams come true.
Flexibility to Fit Your Schedule
We understand the importance of planning a birthday celebration that accommodates everyone's availability. That's why our experiences are designed to be flexible, allowing you to choose the date and time that works best for you and your group. Whether you're looking for a jam-packed day of performances or a relaxed evening of singing and laughter, we'll create a schedule that suits your needs.
Suitable for All Group Sizes
No matter the size of your group, Coverstar Experiences can accommodate you. Whether you're celebrating with a close-knit circle of friends or a larger gathering, our team will ensure everyone feels included and has a fantastic time. From intimate performances to group sing-alongs, our experiences are tailored to create a dynamic and engaging atmosphere for all.
Prime Location in Liverpool
Located in the heart of Liverpool, accessing Coverstar Experiences is convenient and hassle-free. Our central location means you're surrounded by the vibrant energy of the city, with its fantastic eateries, lively bars and clubs, and captivating attractions just a stone's throw away. After your unforgettable experience, continue the celebration in the lively atmosphere of Liverpool's entertainment scene.
In a city known for its rich musical heritage and thriving arts culture, Coverstar Experiences shines as a unique and exciting way to celebrate your birthday. Let your inner star shine bright and create memories that will last a lifetime.
Find out more: Unleash your talent and book your Coverstar Experience today!
30th Birthday Activities In Liverpool For Adventure Seekers
Thrills, chills, and unforgettable spills – turning 30 doesn't mean toning down the adventure. It's an invitation to ramp it up! With its eclectic blend of history and modernity, Liverpool offers adrenaline junkies a playground to explore. Whether you're gazing down at the city from dizzying heights or skimming across the Mersey, there's no shortage of heart-pounding experiences.
Climbing the Liverpool Cathedral Tower
Reach new heights, quite literally, as you ascend the Liverpool Cathedral Tower. With every step, feel the buzz of excitement until you're greeted with a panoramic view that's nothing short of breathtaking. Overlooking Liverpool, with its beautiful mix of the old and new, climbing the Cathedral Tower is not just an activity; it's an experience that will create memories for years to come!
Dive into Archery Combat
Swap the usual birthday paintball guns for bows in Archery Tag, the ultimate adrenaline rush that comes without the bruises! Picture this: arrows zipping past, but with soft tips for harmless fun. Dive behind inflatable bunkers, strategise with your team, and pick your shot. Whether it's just you or a squad of 20, the event's all set with a coordinator, venue, and a celebratory bottle of bubbly plus a team photo to remember the day. Ready, aim, thrill!
Cultural 30th Birthday Celebrations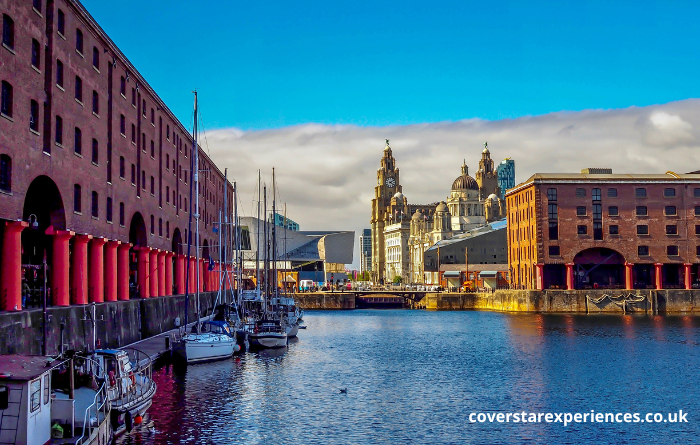 Liverpool, steeped in a rich mix of arts and music, presents a treasure trove of cultural experiences waiting to be uncovered. For those whose hearts beat to the rhythm of symphonies, and for souls that find solace in the strokes of a paintbrush, Liverpool is a haven. So, for your 30th, why not let art and fellow music lovers be your muse?
Visit the Tate Liverpool
Nestled in the iconic Albert Dock, the Tate Liverpool is a shrine to contemporary art. As you wander through its galleries, let the artworks speak to you, challenging perceptions and invoking emotions. Celebrate your 30th by exploring the evocative world of art, where each piece has a story to tell.
Liverpool Philharmonic Hall
What better way to commemorate this milestone than by losing yourself in the harmonious melodies at the Liverpool Philharmonic Hall? Whether it's the transcendental notes of a classical concerto or the enchanting tunes of modern-day maestros, booking a special concert or show at this venue promises an experience that's second to none.
Celebrate Turning 30 With Gastronomic Delights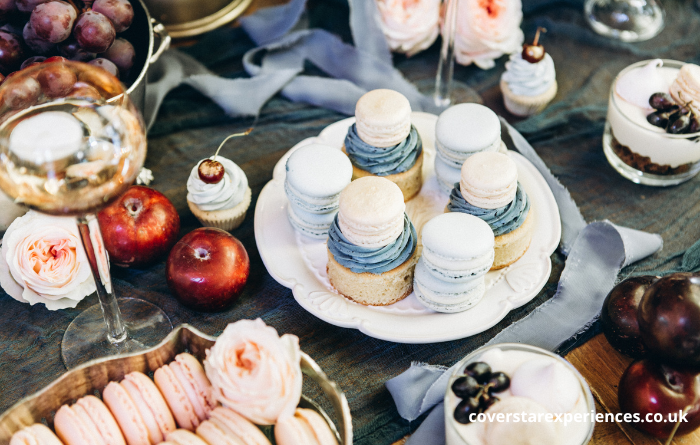 Bite, savour, repeat. The journey into your thirties deserves a culinary extravaganza that tantalises the taste buds, after all, is there a better way to mark a special occasion than with great food, shared with great company? Whether you're dreaming of a candlelit three-course meal with sophisticated flavours, bottomless brunch, or bustling food markets bursting with aroma and colour, Liverpool serves up a platter of gourmet food wonders to explore!
Gourmet Restaurants for a Memorable Birthday Dinner
Liverpool's culinary landscape is dotted with top-tier restaurants, each offering a distinct experience. Roski Restaurant, a venue where innovative dishes meet timeless elegance is nestled in the heart of Liverpool and is all about pushing the boundaries of traditional flavours. Savour meticulously crafted plates and delicious cocktails that dance between art and cuisine, blending local ingredients with modern techniques. Bon appétit!
Afternoon Tea Extravaganza
If you and your friends love to catch up over a delicious afternoon tea, then OH ME OH MY, is a hidden gem that offers delicate sandwiches, freshly baked scones, and a cascade of delightful pastries for delicious food and a lovely birthday setting. Want to mark your 30th with style and memories? Get ready to 'cheers' to life's sweet moments!
Group Activities For Birthdays In Liverpool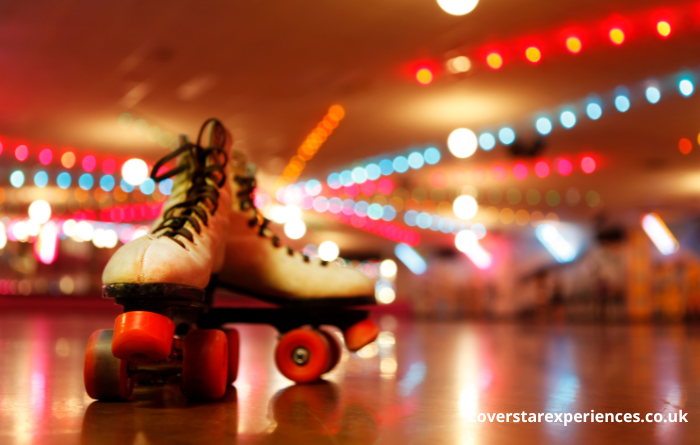 The more, the merrier! Isn't that how the saying goes? As you embrace turning thirty, what better way to ramp up the fun than by sharing it with all of your favourites? Liverpool offers lots of group activities that will create plenty of laughter and fun to cherish for years to come.
Escape Rooms
Craving a birthday challenge that's out of the box? Celebrate your special day by putting your heads together, decoding clues, and chasing the adrenaline rush of that 'aha' moment with breakout Liverpool. Perfect for group birthday bashes in Liverpool, this immersive experience not only tests bonds and wit but also rewards you with great memories as the clock ticks down, and the excitement builds, will your team emerge victorious?
Roll Into Fun At IWF Rollerdrome
Seeking an energetic group birthday activity that'll get everyone's heart racing? Lace-up and let loose at IWF Rollerdrome! Enjoy the childhood nostalgic vibes in this thrilling dance floor arena where age is just a number and the fun never stops. Glide to the rhythm of upbeat tracks, showcase your skating skills, or simply laugh off the wobbly starts with friends. Whether you're a newbie or a seasoned skater there are group packages tailored for birthday celebrations that will guarantee a whirl of fun, laughter, and memories.
Unleash Your Group's Inner Pop Star
Looking for a group birthday activity that will leave everyone feeling like a superstar? From singing your heart out in a professional recording studio to rocking the stage with a live band, Coverstar Experiences offers a unique and immersive experience that will have your group feeling like true music stars.
Unique Liverpool Experiences For Your 30th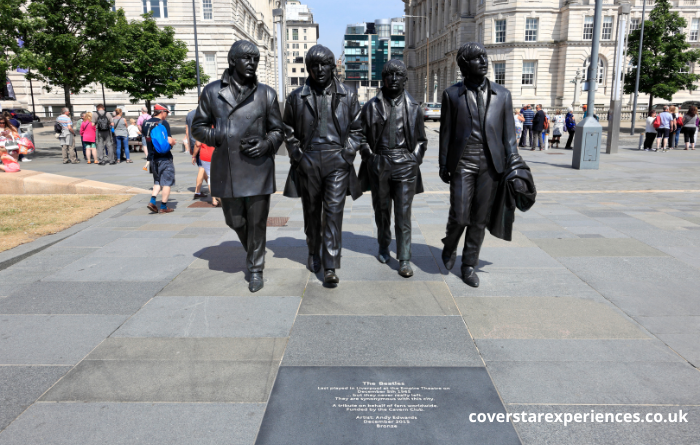 Dive deep into the heart of Liverpool and uncover experiences that are quintessentially 'Scouse'. From river cruises that take you along iconic landscapes to musical journeys that serenade your senses, Liverpool is brimming with one-of-a-kind adventures.
Ferry Cruise on the Mersey
Step aboard the iconic Mersey Ferry's River Explorer Cruise. As you glide along the Mersey's shimmering waters, you'll witness the city's historic landmarks, world-renowned waterfront venues, and striking architecture, all from a vantage point like no other. Perfect for those who want to celebrate their special day by soaking up activities that only this City can offer.
Beatles' Magical Mystery Tour
No mention of Liverpool is complete without a nod to its most famous sons: The Beatles. For the music aficionados or even those just looking to soak in the city's rich musical heritage, the Beatles' Magical Mystery Tour is a must. Hop on the colourful bus from the city centre venues and journey through the landmarks and stories of John, Paul, George, and Ringo. You can also enjoy the Beatles Story in the famous Royal Albert Dock area of town.

Relaxing, Outdoor Birthday Ideas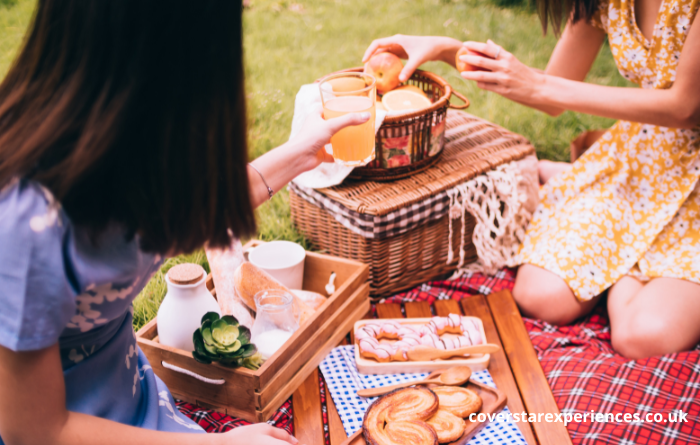 If you're more at one with nature or someone who prefers a picnic in the park to a raucous night on the tiles, Liverpool has plenty to offer you too! With its verdant parks and botanical wonders, enjoying a more tranquil birthday celebration in this city is easy to do.
Sefton Park
Sprawling meadows, serene lakes, and a rich tapestry of flora and fauna await you at Sefton Park. This green space in Liverpool is the ideal spot for a picnic or an outdoor birthday bash with friends. Lay down a blanket, play games, and open a basket of delicacies, for a picture-perfect setting to create relaxed birthday memories. Regardless of group size, Sefton Park offers a serene escape where you can recharge, rejuvenate, and celebrate your special day in harmony with nature.
Botanic Gardens
Step into a world of botanical wonders at Liverpool's Botanic Gardens. Wander along meandering pathways lined with exotic plants, flowers in full bloom, and serene water features. It's a place where time seems to slow down, making it the perfect place for reflection and peace for any nature lovers' birthday celebrations.
Birthday Trips Beyond Liverpool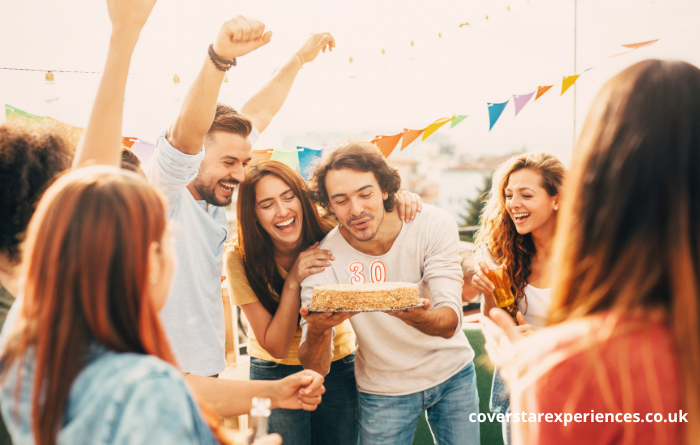 If you're around for a long weekend and are looking for activities to fill more than just an evening or afternoon with friends, there are some great trips to be had using Liverpool as your base.
Quick Day Trips or Weekend Getaways Close to Liverpool
Dive into the picturesque landscapes, historic towns, and seaside vistas that lie just a short journey away from Liverpool:
Chester: A mere 40-minute drive will land you in the historic city of Chester, with its Roman walls, Tudor-style buildings, and the renowned Chester Zoo. Wander its quaint streets, and perhaps enjoy a spot of luxury shopping or a riverside meal.
North Wales: A quick trip can lead you to the breathtaking landscapes of North Wales. Explore the castles, indulge in some hiking, or simply bask in the beauty of its coastline. For a luxurious twist, book a stay at a countryside spa or a boutique hotel amidst the mountains.
Lake District: Just a couple of hours away, the Lake District awaits its serene lakes, poetic inspirations, and opportunities for both relaxation and adventure. Opt for a luxurious lakeside lodge and indulge in some gourmet dining paired with stunning views.
Group Party Planning? Find Group Accommodation In Liverpool
Liverpool Birthday Party Ideas
Liverpool – it's not just a city; it's a vibe. Whether you're hunting for culture, a lively nightlife in concert square, or a music-filled afternoon singing and dancing your heart out with mates at Coverstar Experiences, the city's got a little something for everyone. Planning your 30th here? Brilliant choice. Whether it's going to be a ladies' night or mixed group, between the cobbled streets, waterfront views, and that unmistakable Scouse spirit, birthdays in Liverpool aren't just parties; they're full-blown events.
We hope we've given you a useful selection of Liverpool birthday ideas to help you to mark three decades in style whilst creating the perfect party mood – Happy planning and even happier celebrating!