Liverpool is a popular city amongst young and old people alike, making it a favourable spot for group celebrations. Hen and stag do's regularly frequent local bars and clubs, birthdays are spent at the bustling restaurants, and a great many sights to see around the city mean people flock to this North West location from all over the country.
When it comes to accommodation in Liverpool, what better way to take your trip to another level than with something a little luxurious?
With that in mind, this guide will show you the best party apartments in Liverpool with hot tub as well as alternative luxury hotel options. We will also run down some of the best activities to do in Liverpool to make the most out of your trip!
Top Apartments and Houses With Hot Tubs
Whether you have an upcoming stag or hen do, birthday celebrations, or just fancy a weekend away with friends, Liverpool has all you need to create an unforgettable experience. There is also a wide variety of accommodations available – let's take a look at the most desirable accommodations with hot tubs in Liverpool. Here are our top picks!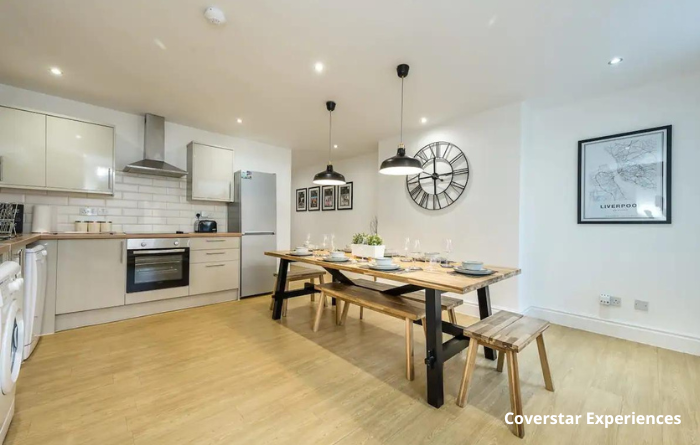 This 5-star apartment is modern and luxurious, featuring two bedrooms and sleeping up to eight guests. The open-plan kitchen and dining area is spacious and includes a family-style table ideal for sharing dinner with family or friends. This apartment also has a jacuzzi bath where you can relax and unwind. Ideally situated in Liverpool's stunning Georgian Quarter, you are within walking distance to restaurants, bars, and local sights.
The Deluxe Apartment costs £223 per night and has a 4.87-star review.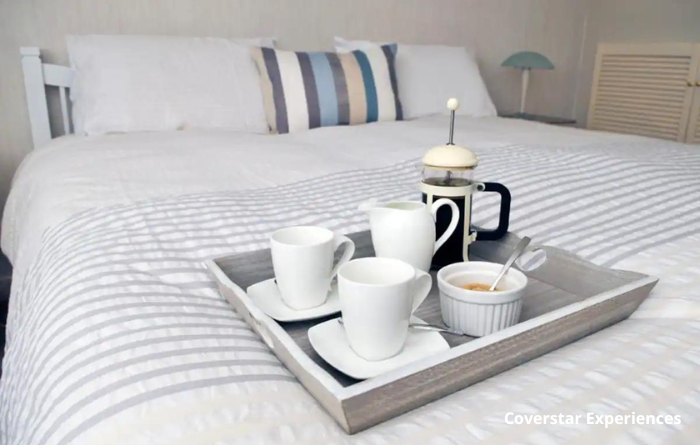 A private space that boasts sea and golf course views in a quiet and peaceful beachside location. This place can sleep up to four guests and is surrounded by natural beauty – ideal for holidaymakers who enjoy long walks. There is an outdoor hot tub set in the green garden. This house is located in Merseyside, just a 5-minute walk away from the train station taking you directly to Liverpool city centre.
The Beach House is priced at £104 per night and has a 4.92-star review.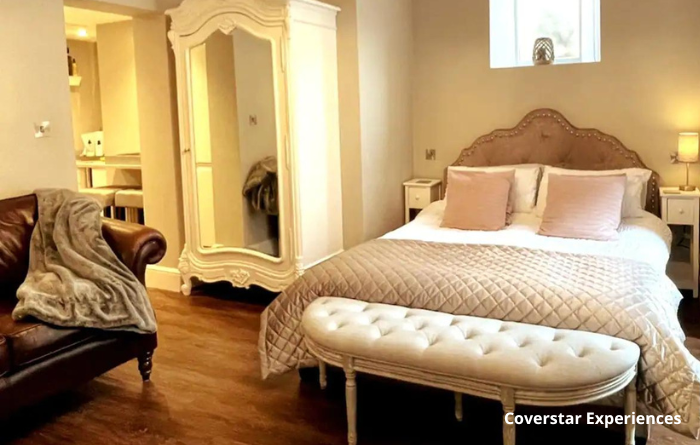 This trendy apartment is packed full of charm and sophistication with a large king-size bed and all the amenities you could need. The outside courtyard has been newly renovated with a sizeable hot tub privately tucked away – the perfect place to relax and enjoy a glass of bubbly after a long day exploring the local area. This place is located in Chester, just a short 30-minute drive to the centre of Liverpool.
The Courtyard Apartment is £107 per night and holds a 4.97-star review.
The Budget Apartment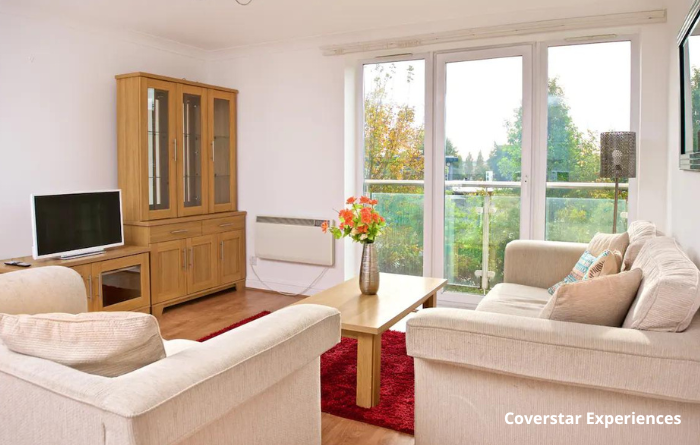 This budget-friendly apartment is bright and airy thanks to the large floor-to-ceiling windows. It is packed with amenities, including a jacuzzi bath and a fully equipped kitchen. The private room is ideal for 1 – 2 people and has a shared bathroom. Located in a quiet village, this apartment is just a short drive away from the bustling centre of Liverpool.
This accommodation costs £45 per night and has a 4.79-star review.
The Penthouse Suite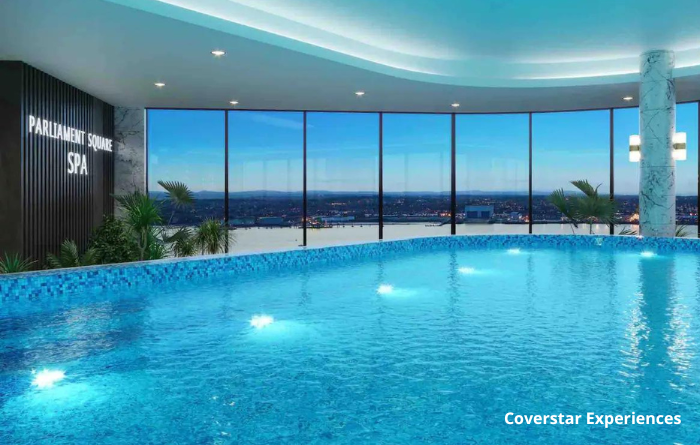 Located in the heart of the Baltic Triangle, this luxurious apartment has two bedrooms and a large balcony overlooking the river and city. The building has on-site restaurants, a swimming pool, and a spa. You will also be greeted with a complimentary bottle of champagne to really set the tone for a weekend of pampering yourself.
This accommodation is currently unrated as it is new to Airbnb. However, the owner has 64 other properties all of which have fantastic reviews. The Penthouse Suite is available for £327 per night but has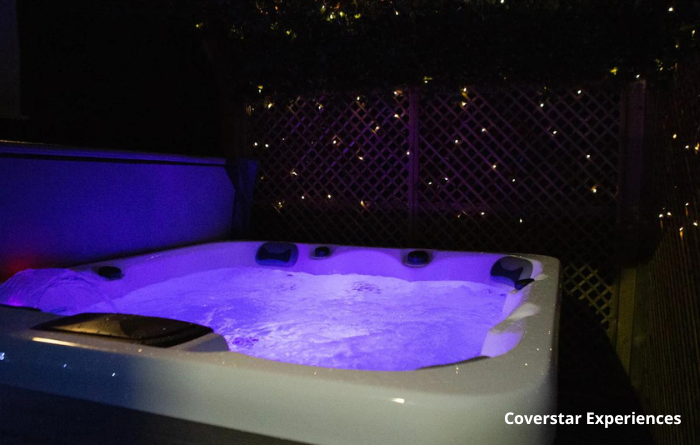 Only 5 minutes away from Liverpool city centre, this place is ideal for gathering with family and friends. It has recently been refurbished and boasts a purposeful gathering space and outdoor hot tub. The décor is stylish and fresh, able to host large groups of up to 16 guests.
The Merseyside Place costs £644 per night and has a 4.64-star review.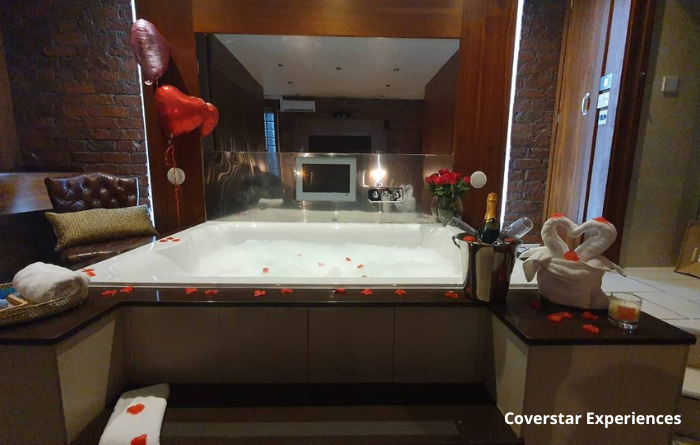 Infinity Apartments' can host the ultimate hen or stag do, birthday celebration, or a weekend with friends in their group accommodation. You'll be surrounded by striking and elegant interiors, with access to a private hot tub and overlooking the city streets from floor-to-ceiling windows. If you're looking to treat yourself and your friends, this is the place for you!
The Party Pad is £584 per night with a 4.67-star review.
Top Hotels with Hot Tubs and Spas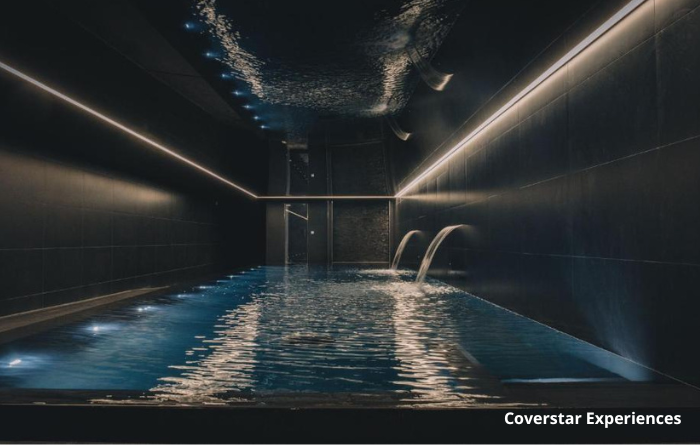 Hope Street Hotel is located conveniently in the centre of Liverpool, with views over the city, stylish rooms, and luxurious furnishings. Guests have access to a swimming pool, spa, and wellness centre. On top of this, there is an on-site bar catering to your every need. The rooms themselves are bright, airy, and modern.
Hope Street Hotel costs from £105 per night and has been rated 8.7/10 by guests.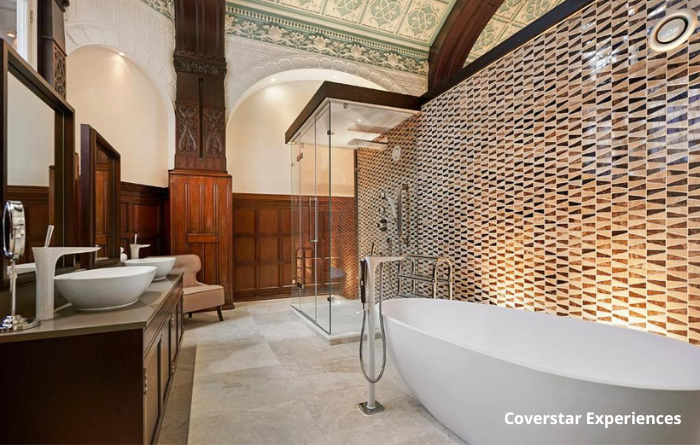 Offering fitness facilities, a spa, and a wellness centre, DoubleTree by Hilton Hotel is a sophisticated and modern space perfectly situated close to Liverpool city centre. Here you are close to all the main attractions that Liverpool is famous for, including the Royal Court Theatre and Pier Head. The clean and fresh rooms are packed full of charm too.
Rooms at DoubleTree start at £86 per night and have been rated 7.9/10 by guests.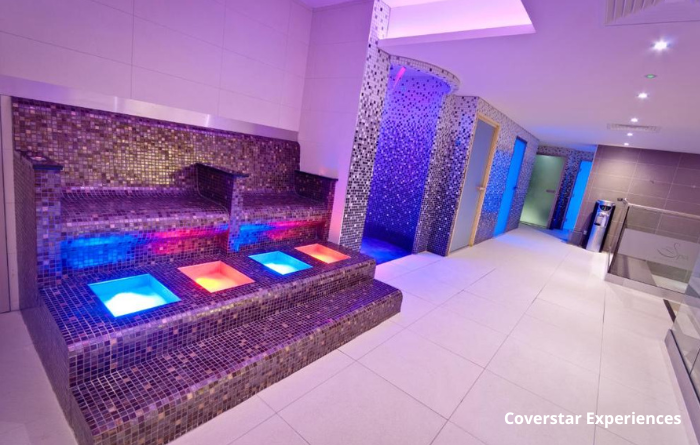 Located in Knowsley, just 12.9 km from Liverpool city centre, this exclusive hotel is not one to miss. Not only will you have access to a hot tub, a sauna and an indoor swimming pool, but each suite also comes with a spacious living and dining area. Breakfast is served daily, including a variety of British and international cuisine and a wide range of refreshments.
The Suites Hotel & Spa is priced from £100 per night with a 7.1/10 guest rating.
Celebrate in Style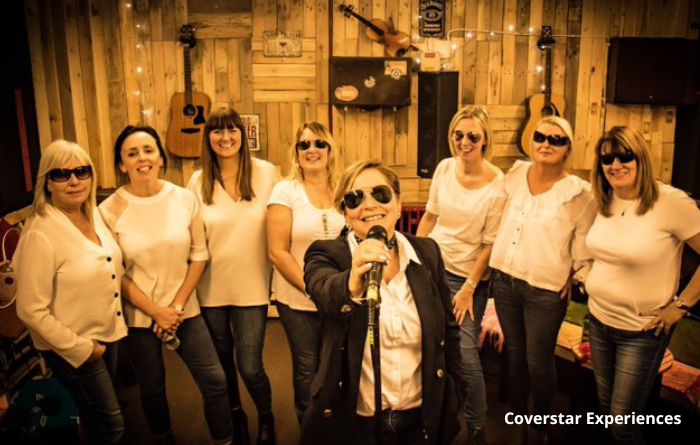 No matter the occasion, creating lasting memories with friends is always important. If you are planning a trip to Liverpool and are looking to share something extra special with your guests, we have just the experience!
Coverstar Experiences is a leading provider of recording studio and event experiences, specialising in quirky creative activities that are bound to get you and your friends in the party mood! Our fully-equipped recording studio is available to hire and you can record your favourite hit, star in your own music video or even feature in a magazine photoshoot. We provide a professional sound engineer and you'll also receive a personalised vinyl CD and digital photos at the end of your experience.
Our studio is a part of Prohibition Recording Studios based in Liverpool city centre. With enough space for dancing, games, karaoke, and more, your group is guaranteed to have the time of your lives. You will have access to a vocal booth, headphones, lyric screen, and microphone, and our 24-channel mixing desk will ensure you hit those notes (or as close as you can get!).
Don't worry – if you are not ready to unleash your inner rock star right away, you'll have your own private bartender and bar where you can take a few sips of dutch courage before your debut. If you still need some help releasing the rock star, you can choose from a variety of wigs and photo props that are guaranteed to get you in the mood to sing your heart out!
We offer a range of experiences, from stag and hen do's, birthday parties, corporate events, and even kids' parties. Of course, being in the heart of Liverpool, you should not miss 'The Beatles Singing Experience''. You can choose from big hits such as 'From Me To You' and 'Please Please Me' all the way to timeless classics like 'Let It Be' and 'Hey Jude', working with our professional sound engineer to make sure your track sounds just right.
At Coverstar Experiences, our mission is to put a smile on people's faces. We have helped hundreds of customers make a special day their most memorable yet, and promise to go that extra mile to give you a once-in-a-lifetime memory.
If you'd like us to craft the ideal experience for your next big occasion, don't hesitate to contact Coverstar Experiences today!
Why Choose Liverpool?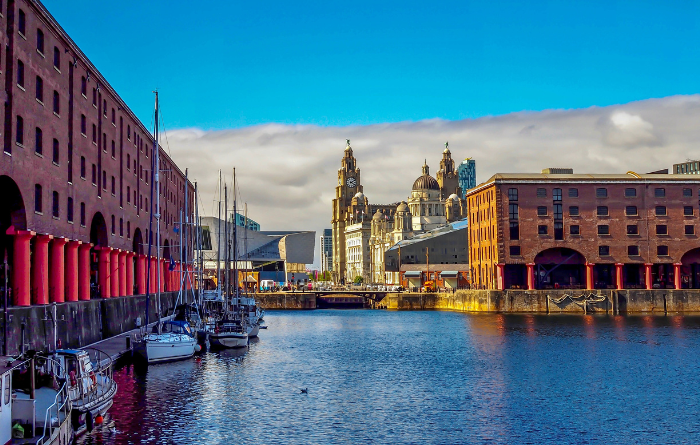 Liverpool is one of the most culturally diverse cities in the UK, best known as the birthplace of The Beatles. Its vibrancy is unmatched, with lively bars, restaurants, beautiful architecture, galleries, museums, and sports clubs… there really is something for everyone to enjoy. On top of that, the friendly and welcoming Liverpudlians soon win you over with their quick wit and charm. All of these things make Liverpool a great place to visit.
Food and Drink
The variety of restaurants is second to none in Liverpool, meaning the foodies amongst you will never go hungry! You will find dishes from all over the world thanks to the diversity of the city and its people. There are top-notch Michelin-starred restaurants as well as more budget-friendly options, so there is something to suit every taste and pocket. For a real Liverpool experience, be sure to try some of the local delicacies such as Scouse (a type of stew), Liver Cake, or the iconic Eccles cake.
Music
It goes without saying that Liverpool's music scene is truly the heartbeat of the city… Of course, as the birthplace of The Beatles, you would not expect anything less. Nowadays you can find plenty of music venues around the city hosting performances from across the globe. If you are lucky enough to visit during the annual International Beatles Week, you can enjoy a packed programme of events including live music, talks, and exhibitions celebrating the Fab Four.
Nightlife
If you are looking for a quiet pub, a superclub, a dance warehouse, or a trendy cocktail bar, Liverpool has everything on offer. Luckily the most popular bars and clubs are all within close proximity, so you are free to explore and find your favourite one. Your Saturday night in Liverpool will not be forgotten!
Arts and Culture
Liverpool has more art galleries, museums, and theatres than anywhere outside of London, on top of its grand architecture and cathedrals. If you would like to explore the art Liverpool has on offer, you can start with a visit to the Walker Art Gallery, home to one of the most impressive collections of Pre-Raphaelite art in the world.
Sports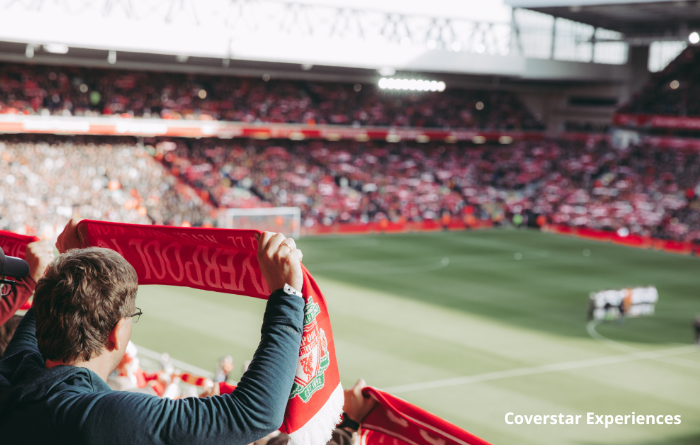 If your group has a sports fanatic, they will certainly be happy with a trip to Liverpool. Home to two of the biggest football clubs in England, Liverpool FC and Everton FC, you can take a tour of the stadiums or even find match tickets if you're lucky. If football is not your thing, you'll find many other sporting facilities, including England's Golf Coast – home to 12 of the finest golf courses in the UK.
Waterfront Royal Albert Dock
The Royal Albert Dock is the most-visited free tourist destination in the North West, and is home to an abundance of galleries, museums, shops, restaurants, and bars. Along the waterfront you will find exciting activities, events, and pop-ups that will make your trip worthwhile.
The plethora of things to see and activities to do in Liverpool make it an ideal destination for friends looking to celebrate a special occasion… And what better way to experience all that Liverpool has to offer than by staying in one of the city's best group accommodations?
Have a Great Trip
Now that you know where to stay and what to do, all that's left is to enjoy your trip! Liverpool is a vibrant city with something for everyone, so whether you're into music, art, history, or nightlife, you'll be sure to find something that interests every single person in your group. With fantastic party apartments in Liverpool with hot tub and other great accommodation options, youfdsgfare surdfgdfga fun, comfortable stay while you explore everything the city has to offer!