It's not easy being in the wedding party and it certainly isn't easy being a Maid of Honour! You could be reading this thinking S**T I'm the virgin of Maid of Honours and need some tips on what my role will consist of, or you could just be dropping in to see what the maid of honour's primary role is!
Often referred to as 'Chief Bridesmaid', 'Matron Of Honour' or 'Head Bridesmaid' the Maid Of Honour is essentially the backbone of the Bride-To-be for the wedding day and the time running up to it. Her well needed advice and knowledge of the B2B may be required on several occasions such as dress selection, wedding venue picking, what hen party activities may take place and much much more. She is a key part of the ceremony.
Wedding Planning
As Maid Of Honour it all boils down to being the helping hand to the bride and being head-on with organisation. She may have an idea about where to look at wedding dresses, after all, she could well have been keeping an eye out for the past few years if the groom is maybe a little… slow moving! Find a nice place to go for lunch on the same day, maybe a daytime activity with all the other bridesmaids, to break up the business and stress that dress shopping can bring – Make it fun!
In common belief it is so that the Bride will pay for the bridesmaid dresses. As we know some traditions aren't for everyone. This is maybe a scenario where the maid of honour will have her input and gather the bride's thoughts and then submit them to the group, instead of putting potential pressure on the bride.
Maid Of Honour Goes DIY
There are tones of things to get done prior to the wedding that the Bride-To-Be could do with some hands on help with such as:
Wedding Invitations – Writing, Addressing, Enveloping and Posting
Printing Pictures of memories with her friends and the groom
Creating Unique Hen Party props
Making decorations
The Hen Party
This is the big one – Organisational skills at the ready!
Firstly you'll have to ask the bride to be who she would like to attend the Hen Party. This is key to setting yourself up for success. Once this step is done it will open the door to what activities will be popular to do. For instance if half of the group are non-drinkers the point in selecting cocktail making as the key activity will be very small, the same goes to bungee jumping for the mother of the bride who may be 93 and scared of heights.
It is very much about balance. You don't have to just do one activity. If you're going for the weekend approach for the Hen Do then plan something upbeat and outgoing for the Saturday and on the Sunday kick back and relax at a spa, or treat yourselves to a well needed manicure or massage. You want something that will give you a great memory of the hen party to take away with you. Nights out are great, hangovers not so much but alongside them fun activities are needed to provide you with long lasting and hilarious times gone by.
Sometimes you may need to be firm in the bride's favour, everyone is busy with their own lives and goings on, but it'll fall to the maid of honour to push specific plans way in advance to try and accommodate everyone . Check with the bride when is best for her and possibly a few other hens and then PEN that date in the diary and spread the date via a WhatsApp group-chat with everyone. If you planned the Bride's Hen Party around everyone individually you would never organise one. You are the right-hand woman here and it's down to you to get everyone organised and dates set.
The Last Hurdle – A Few Weeks Before The Wedding
Hopefully by now everyone has recovered from the Hen Party, the laughing has finally stopped and any injuries have repaired. The bride will be fully distracted with so many things. Have a chat with her and make sure you are up to date with all the details, times, places, plans, synchronisations for the wedding party. This is where it will be best to ensure everyone knows the plan – If you haven't set up your 'Wedding WhatsApp' get that done as soon as possible and echo the plans to everyone and ensure everyone has messaged back to say they understand what is required of them. This may sound regimented but there would be nothing worse than someone missing a message and arriving late to the big day! Trust us- it's happened!
The Night Before
If you are decorating the reception room yourselves, ask a few of the bridesmaids along the night before to help you and the bride make it all look wedding-ready. Ensure that guests will know where to leave any cards or weddings gifts for the Bride and Groom. To make sure the B2B is relaxed and as chilled as a cucumber, bring her some homely items like her favourite pyjamas, her oldest and cuddliest bear, and her No.1 favourite hot chocolate. Oh and champagne, it's her wedding day tomorrow – CELEBRATE!
6 MUST KNOW TIPS
Survival Tip No. 1: Take Time For Yourself
"One of the most important jobs for a maid of honor is to get the bride to the church on time. But before the big day, you will be bombarded with various time commitments of your own associated with helping the bride and managing the wedding party. From dress fittings to cake tastings, bridal party celebrations, hairdos and flower arrangements, you will be expected to, and should plan for, spending hours engulfed in wedding planning."
To survive late-night phone calls and texts from the bride, diplomatically answering questions about dress choices from the bridesmaids, and keeping the mothers of the bride and groom at ease, it's important for the maid of honor to regularly schedule time away from the overflowing to-do lists, wedding planning and bride consultations.
Survival Tip No. 2: Be the Referee of the Party
Open communication is key to any strong friendship, but especially when you are the maid of honour in your friend's wedding. The maid of honour can't be afraid to tell the bride what is working and what isn't. It is also important to keep all of the bridesmaids on the same page by reaching out to them on a regular basis so that everyone stays in the loop.
Survival Tip No. 3: Keep It Fun
Brides and maids of honor both agree that it's important to keep the atmosphere of the pre-wedding festivities as fun as possible. Why not mix a fun girls' night out dancing with relaxing next-day bridal party massages that everyone can enjoy. Find ways to keep everybody included, remembering that not everybody in the party will have met each other/be the closest friends. So get those ice breakers out of the way nice and early so everyone can enjoy the rest of the evening together as a well bonded group. See our blogpost about fun party games for some inspo.
Survival Tip No. 4: Keep Everyone Calm….Including Yourself!
For the majority of the wedding, the maid of honor is the behind-the-scenes queen who takes care of all the little and big details. Your big public debut, though, is when all eyes are on you during the maid of honor speech. To make sure your speech is delivered with ease and grace, speak from the heart and practice the main parts of your speech beforehand. When you're in the moment, don't be afraid to go off script, as the best speeches are heartfelt and authentic. Just try not to cry through the entire speech – save the tears until after you fulfil your maid of honor duties.
Survival Tip No. 5: Budget..Budget…BUDGET!
Weddings are not only a lot of work for everyone involved; they also can be an expensive commitment for the maid of honor. From dresses, shoes, make up and hairdos to hotel accommodations, parties and bride gifts along the way, the cost of being in a wedding can add up quickly. To help keep your finances in check during the wedding season, sit down with your bride-to-be early on in the engagement to discuss the financial expectations of the maid of honor and your budget limitations.
Survival Tip No. 6: Expect the Unexpected
Every wedding will have its own unique twists and turns – whether it's a complete bride meltdown right before the ceremony or groomsmen showing up at the wedding venue without the pants to their tuxes. Maids of honor have to be quick on their toes and a step ahead of everyone else. You also have to be flexible and willing to fulfill even the most bizarre bride and groom requests.-
P.S…
Remember, you were asked to be maid of honour. Hand picked with love to take on all of the responsibility that comes with the role, so have the faith in yourself that your best friend has in you. As long as you're working with best interests in mind and doing all you can, there's not a lot of room for mistakes. Keep calm, be prepared, and just enjoy the big day! You can do it!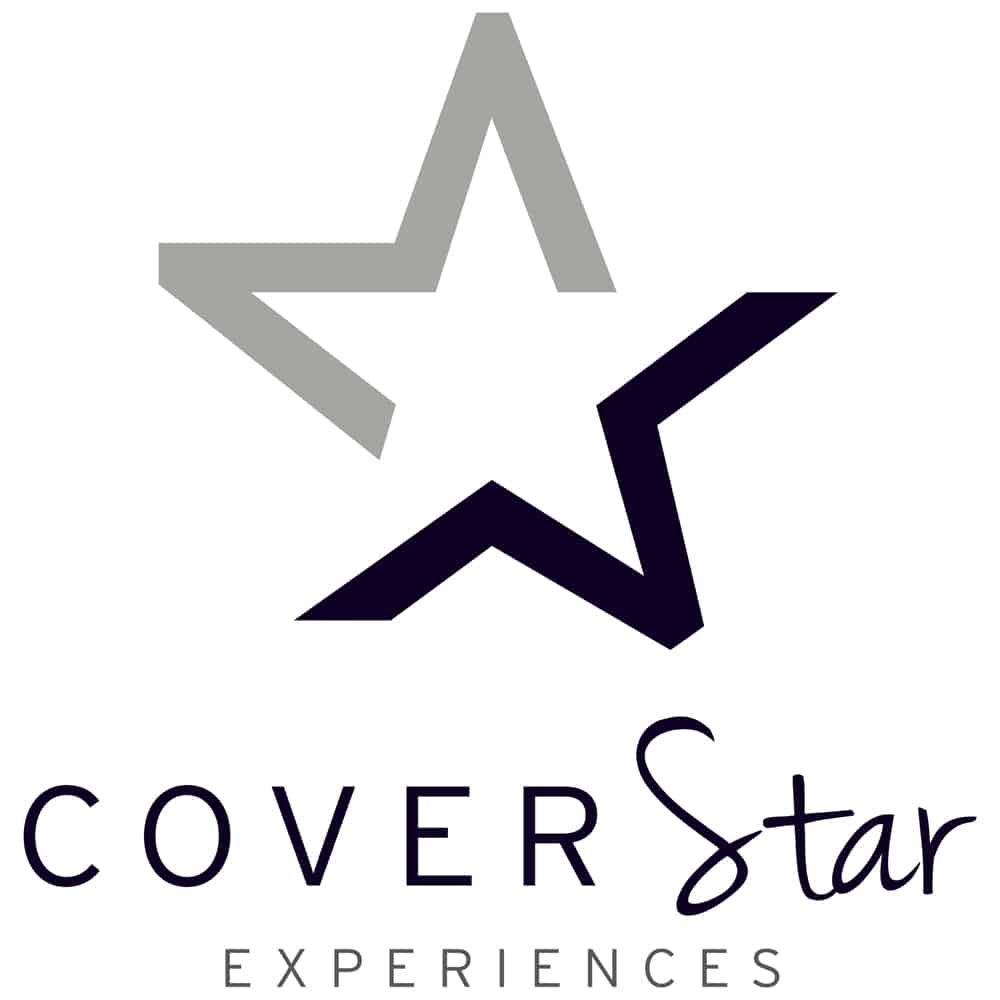 CoverStar Experiences offer a recording studio experience for your celebratory event whether that be a hen or stag party, individual or band recording session, corporate or kids parties.