There are so many fantastic options for birthday experiences for him in Liverpool. Named European City of Culture in 2008, Liverpool is a vibrant city that has long been a popular occasion for stag dos, hen nights and, of course, birthday parties! Famed for its music, culture, sport and history, Liverpool really does have everything you need and to guarantee a fantastic birthday celebration.
From pop star experiences to historical tours to good old fashioned booze ups, here are our top birthday experiences for him in Liverpool.
 1. A Beatles Tour Around the City
The Fab Four are Liverpool's most beloved sons and there are so many things to do and see around the city for Beatles fans. On a Beatles tour, you will see all the key sights associated with John, Paul, George and Ringo – from Penny Lane to Strawberry Fields to Paul McCartney's childhood home in Forthlin Road. The house has been lovingly restored to how it would have looked during Macca's formative years, making this something really unique and unforgettable.
There are various companies offering Beatles tours around Liverpool so it is worth shopping around for the best prices and most exciting itinerary. For mega fans, make sure you pick a Beatles tour that includes the Cavern Club and, for those really wanting to get into character, make sure you don a Beatles wig and a pair of round sunglasses.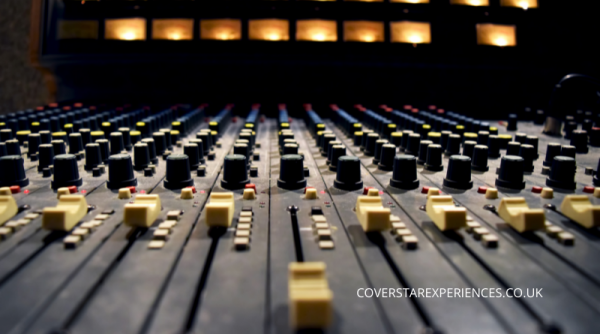 2. A Recording Studio Session
Liverpool is home to some of the most famous recording studios in the world, so if you are a big music lover, what better way to celebrate your birthday than your very own recording session? The Beatles, Oasis, Coldplay and many other legendary bands have recorded at Liverpool's studios so this is an opportunity to tread in the footsteps of some of the biggest names in music.
Our Prohibition Recording Studios is the perfect location for a recording session party. We have top of the range recording and equipment, a professional vocal booth, a 24 channel mixing desk and your own dedicated sound engineer to ensure that you are hitting every note. Our studio has a 1920's New Orleans vibe with your own private bar to give you that liquid courage you need to bang out some tunes!
Click here to find out more or book your very own recording studio birthday party!
3. A Trip to Anfield for a Liverpool FC game
Liverpool Football Club is one of the most successful clubs in Europe and a trip to Anfield to see them play is an experience you will never forget. With a capacity of 54,000, Anfield is always packed with fans singing and cheering on their team – it's an electric atmosphere that few stadiums around the world can rival. If you are a Liverpool fan or just a football lover in general, then this is the perfect way to spend your birthday.
There are plenty of games throughout the season so it should be easy to find one that fits in with your schedule, with tickets available for all matches including Premier League games, Champions League fixtures and FA Cup ties.
If you're looking for something extra special, how about booking a VIP package which includes a tour of the stadium, access to the players' lounge and a top price seat in your own private box. You can also check out the Liverpool FC museum where you will be able to see all the club's trophies and memorabilia from over the years.
4. A Trip to Goodison Park for an Everton FC game
If your blood runs blue rather than red, then you may want to consider a trip to Goodison Park to see Everton FC play. The home of Everton Football Club since 1892, Goodison is the oldest purpose-built football stadium in England and has a capacity of just over 39,000.
Everton is one of the most successful clubs in English football history and has won nine league titles, five FA Cups and one European Cup Winners' Cup. A visit to Goodison Park is sure to be an exciting experience for any football fan with tickets for all Everton games available from the club's website or official ticketing partners.
5. A Liverpool Pub Crawl
With so many pubs to choose from, Liverpool has the ideal drinking holes for everyone. Whether you are looking for a quiet pint in an atmospheric Victorian pub or want to hit up one of the city's trendy bars and clubs, there is something to offer for everyone.
It would be impossible to name all our favourite pubs but The Philharmonic Dining Rooms is at the top of our list as it was once frequented by none other than local hero John Lennon. With its ornate tiling and antique chandeliers, this Grade II listed building oozes style and Liverpool charm.
There are plenty more quirky haunts though where you can find live music, quality beer, unique decor and great atmospheres. Some of the best areas around the city for a pub crawl include the Baltic Triangle, Ropewalks and Hope Street.
If you're looking for somewhere to party until the early hours then Liverpool has a busy nightlife scene with plenty of bars and clubs playing host to acts from local DJs to famous international musicians. If you want your birthday celebration to go off with a bang, make sure that one of these venues is on your list!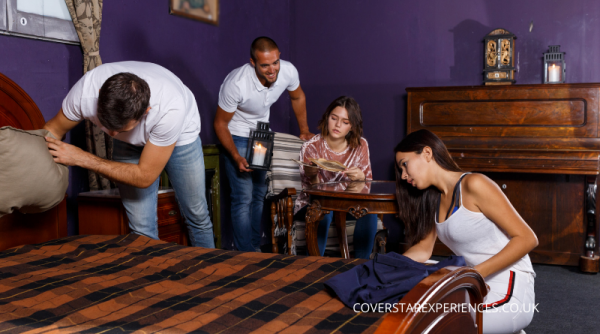 6. An Escape Room Experience
One of the best ways to celebrate your birthday is with a challenge that will test both mind and body. An escape room experience offers just that as you race against the clock to solve clues, crack codes and work out puzzles before time runs out.
There are some fantastic escape room experiences in Liverpool with different themed rooms such as The Tomb, The Cabin and even a Harry Potter-themed escape room. Whether you want to challenge your friends or family members in an exciting race against the clock or are looking for something more intimate with just two players, there is sure to be one that fits the bill.
If you manage to complete all of the puzzles within 60 minutes then you can go home victorious but if time runs out before all clues have been solved then it's game over! Escape rooms have a leader board of the fastest teams to complete the challenge, so if you have your thinking hats on, you might just make it to the top spot!
7. Liverpool Museum Tour
There are so many fantastic museums in Liverpool that offer a fascinating insight into the city's history and culture. Some of our top picks are:
The Museum of Liverpool
The Museum of Liverpool is the largest museum in the UK outside of London and tells the story of both Liverpool and its people. It has five floors of exhibitions which include displays on everything from local sport to fashion and music.
Western Approaches Museum
The Western Approaches Museum is dedicated to telling the story of Britain's struggle against Nazi Germany during World War II. It has a number of exhibits, including a Lancaster Bomber aircraft which you can even go inside and a memorial garden dedicated to the sailors who lost their lives.
Merseyside Maritime Museum
The Merseyside Maritime Museum features a wide range of exhibitions and artefacts which explore Liverpool's links with the sea including shipbuilding, emigration, trade and tourism. You can even see a reconstruction of an 18th-century dockyard and learn about the city's history with the slave trade and, of course, the ill-fated Titanic.
British Music Experience
The British Music Experience is the best museum in the world dedicated to popular music and tells the story of how British music has influenced and been influenced by the world over the last 60 years. It features interactive exhibits, audio guides and even performances from some of Britain's biggest stars. You can even test out instruments used by famous musicians or listen back to some early recordings that charted musical history!
World Museum
The World Museum is home to one of the largest collections of Egyptian artefacts outside of Cairo and tells the story of human history from ancient times right up to the present day. It has exhibitions covering everything from natural history to fashion and features interactive displays which bring stories to life.
International Slavery Museum
The International Slavery Museum is dedicated to telling the story of slavery and its abolition across the world. It has a number of exhibits that explore different aspects of this dark chapter in human history, including an interactive experience where you can hear first-hand accounts from people who were affected by it.
The Beatles Story
If you're a fan of the Beatles then a visit to The Beatles Story is an absolute must. It tells the story of how four young lads from Liverpool rose to become one of the biggest bands in history and has displays on everything from their early days to Sgt. Pepper's Lonely Hearts Club Band and Abbey Road. There's even an interactive section where you can try your hand at being a Beatle yourself!
8. Catch a Show
As well as great bars, restaurants and museums, Liverpool also has some fantastic theatres to catch a show. Some of the best locations include:
Liverpool Philharmonic Orchestra
The Liverpool Philharmonic Orchestra is one of the oldest professional orchestras in Europe and performs regular concerts across Liverpool. If you're a fan of classical music, then this is definitely an event not to be missed.
Royal Court Theatre
The Royal Court Theatre is Liverpool's leading contemporary theatre and stages a wide range of productions, from new plays to classic dramas. It also has an excellent bar where you can enjoy a drink before or after the show.
Unity Theatre
The Unity Theatre is dedicated to promoting new and experimental theatre and its programme always features something a bit different. It's also one of the most affordable theatres in Liverpool, so it's perfect if you're on a birthday budget.
Everyman Palace Theatre
If you're looking for something more traditional then the Everyman Palace Theatre is definitely worth checking out. This beautiful old building stages some great shows including musicals, comedies and Shakespearean classics.
9. Historic Sightseeing Helicopter Tour
If you want to see Liverpool from a different perspective then why not take a birthday helicopter tour? There are a number of operators who offer tours of the city and its surrounding areas, with all flying over the most historic landmarks including the Liverpool FC and Everton FC stadiums, the Liver Building, the Royal Albert Docks and Liverpool Cathedral. You can choose from a range of different tours which include sightseeing, lunch or dinner flights and even champagne flights.
For those looking for an extra special birthday treat, there is no better way to see Liverpool than from high up in the sky!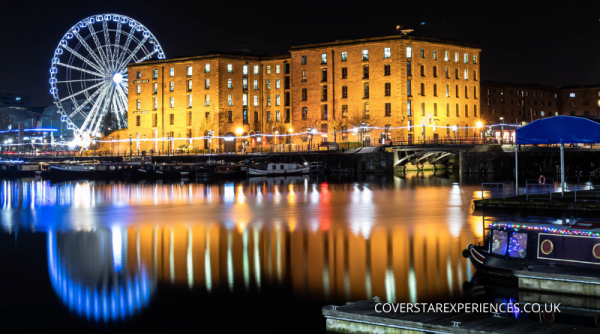 10. A Mersey River Cruise
Liverpool has a number of different boat operators offering river cruises on the Mersey. There are tours that leave from both the Albert Dock and Pier Head, that are perfect for those looking to admire some of Liverpool's most famous landmarks including St Georges Hall and the Three Graces buildings as well as enjoying stunning views of The Liver Building and other historic architecture. Some even offer themed cruises such as a Beatles tour and a nighttime ghost cruise that run throughout the year.
11. A Birthday Shopping Splurge in Liverpool ONE
Liverpool ONE is one of the UK's largest shopping centres and is home to over 170 stores, including big names like Apple, Nike, Hugo Boss and John Lewis. It also has a number of top restaurants, bars and cafes as well as a cinema, a games arcade and an ice rink for when your shopping is done. If you're looking for a day out (or two) of retail therapy then Liverpool ONE is the place to go.
Final Thoughts
​​​​​​​Liverpool is a city that has something for everyone and birthday celebrations are no exception. From pub crawls to a day as a pop star, if you're looking for something unforgettable to mark a special occasion, try out some of these amazing birthday experiences for him in Liverpool.